In another stunning twist in the saga of Pakistan's cricket administration, Prime Minister Nawaz Sharif sacked Zaka Ashraf as the Chairman of the PCB and suspended the Governing board with immediate effect.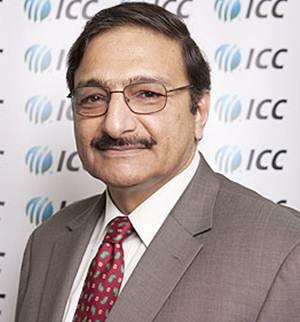 In a notification issued by the Ministry of Inter Provincial Coordination, the Prime Minister, in his capacity as patron-in-chief of the Board, has appointed an 11-member ad-hoc committee to run the cricket affairs.
The ad-hoc committee includes former Test players Zaheer Abbas and Iqbal Qasim and former Chairmen of the board, Shaharyar Khan and Najam Sethi.
"The committee will nominate a Chairman to head the ad-hoc administration," the notification said.
Shakil Sheikh a member of the ad-hoc committee said Zaka Ashraf had been dismissed on different charges mainly financial mismanagement and mishandling Pakistan's stance in the 'Big three' issue at the ICC level.
Zaka was reinstated as Chairman of the board last month by the Islamabad high court.
A single bench of the IHC had in May, 2013 removed him as Chairman after which he filed an appeal.