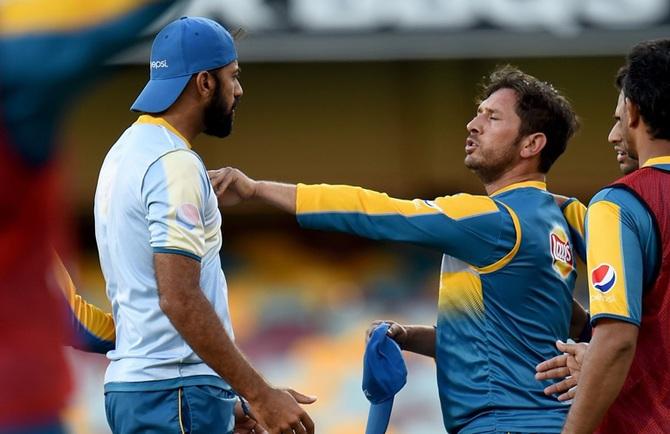 IMAGE: Wahab Riaz (left) and Yasir Shah confront each other during a warm-up soccer match at training. Photograph: Cricket Australia.
Pakistani pace spearhead Wahab Riaz and leg-spinner Yasir Shah have been reported to be involved in a scuffle during a practice session in Brisbane on Wednesday following which the team management is likely to take action against the duo.
As per a Pakistan Cricket Board (PCB) official, both the players hit each other following an argument while playing football on the eve of the opening Test of the three-match series against Australia starting from Thursday.
"Nothing major happened but that is a disciplinary breach," the PCB official was quoted as saying by the Express Tribune. "The team management may take action against the two players after hearing from them."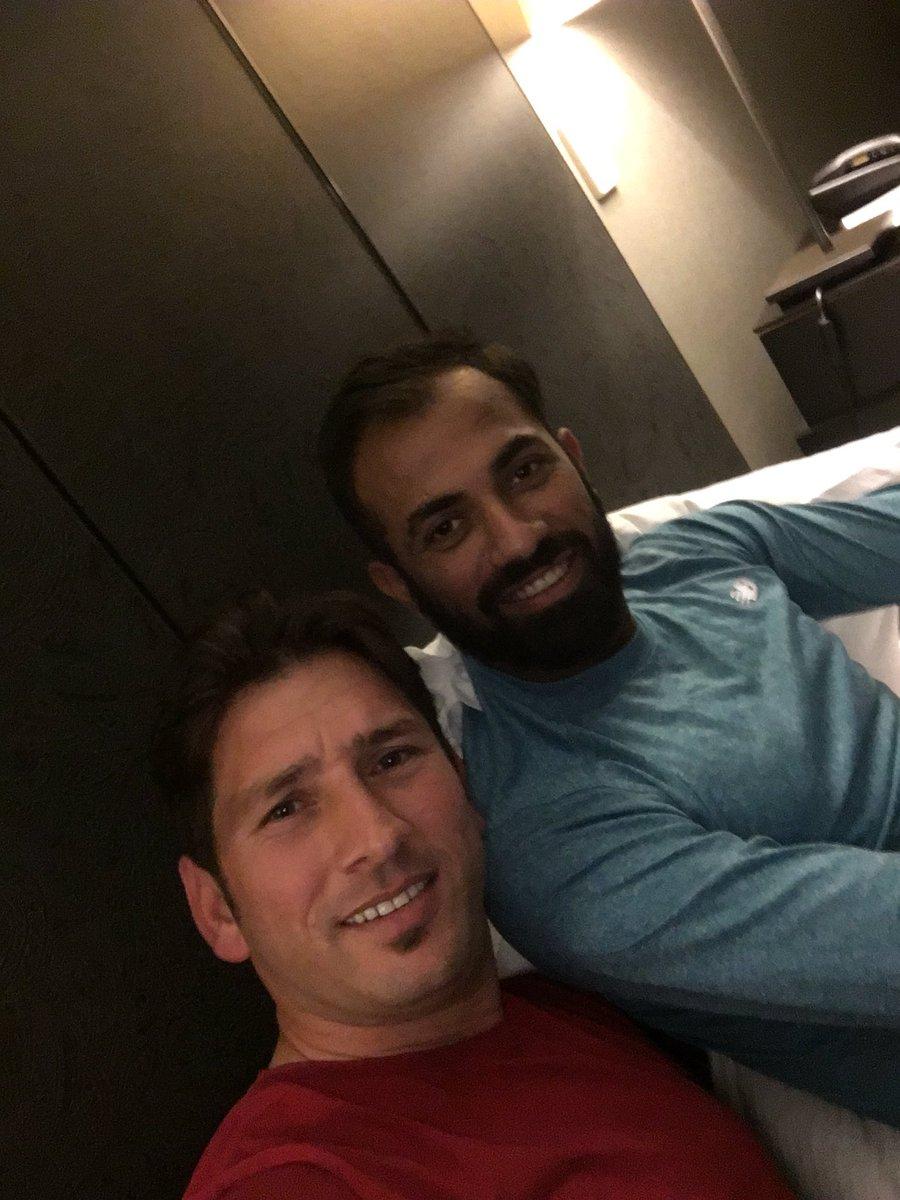 IMAGE: Yasir Shah and Wahab Riaz bury the hatchet by posting a picture together on Twitter.
However, both the Pakistan teammates buried the hatchet by posting a picture together from Yasir's twitter account.
Altercations during international tours is nothing new to Pakistani players with the scuffle between former fast-bowlers Shoaib Akhtar and Muhammad Asif in Johannesburg in 2007 ICC World Twenty20 being the most infamous one.
The Gabba Test will be followed by games at the Melbourne Cricket Ground (December 26-30) and the Sydney Cricket Ground (January 3-7, 2017).