In a tragic incident, Pakistani batsman Zubair Ahmed has died after being hit by a bouncer during a domestic match at Mardan.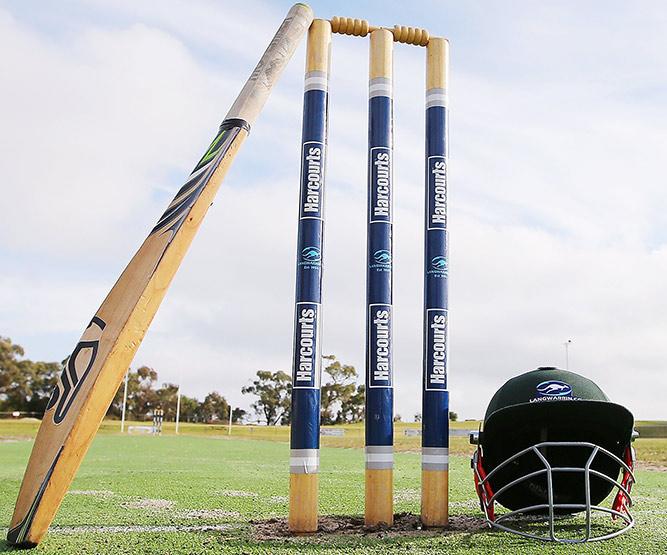 Ahmed, who had played four List A matches and represented the T20 team Quetta Bears, was hit on the head on August 14.
Pakistan Cricket Board confirmed the news in a message through social media and stressed on the need to wear safety gear all the time.
"Tragic death of Zubair Ahmed is another reminder that safety gear i.e. helmet must be worn at all times. Our sympathies with Zubair's family," PCB wrote on its Twitter handle.
Australian batsman Phillip Hughes died in November 2014 after being hit on the neck by a cricket ball during a domestic match at the Sydney Cricket Ground.
Australian opener David Warner was on Tuesday forced to retire hurt following a blow to the side of his neck by a bouncer from Josh Hazlewood during Australia's inter-squad match at Darwin.
IMAGE: A Langwarrin club cricket bat rests on stumps, in respect for Phillip Hughes
Photograph: Michael Dodge/Getty Images