Pakistan's first sports film Main Hoon Afridi is all set for release on Eid.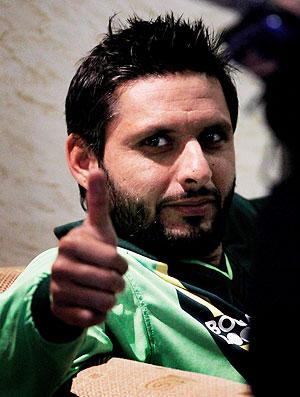 Actor-producer Humayun Saeed asserted that he could have easily made a shaadi biyaah type of a movie, but had always wanted to pay tribute to Pakistani cricketer Shahid Afridi, the Express Tribune reported.
He added that whether Afridi performs or not, he will continue to be Afridi for them.
Main Hoon Afridi is about a young boy who dreams of becoming like the cricketer and chronicles the ordeal he faces en route to playing like his idol.
The film will cost around $1 million to make, will be released in Pakistan, as well as in the Gulf and in India.
Photograph: Daniel Berehulak/Getty Images