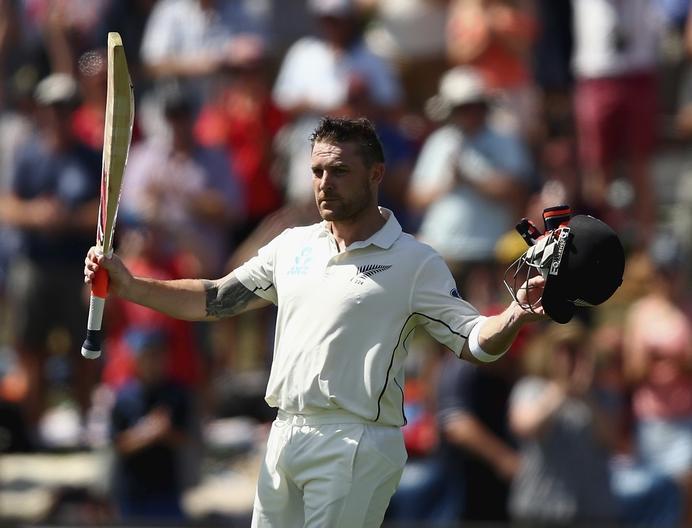 IMAGE: Brendon McCullum of New Zealand breaks the world record for fastest test century during day one of the Test match against Australia at Hagley Oval on February 20, 2016 in Christchurch. Photohraph: Ryan Pierse/Getty Images.
Brendon McCullum – playing his last Test match- produced a sensational display of stroke-play, blasting to the fastest hundred in Test cricket history.
McCullum took 54 balls to reach the three-figure mark, two less than the previous record. Viv Richards and Misbah-ul-Haq held the previous record with 56-ball hundreds.
In terms of time taken, McCullum's hundred in 78 minutes is the joint fourth fastest in Test cricket.
Statistician Rajneesh Gupta glances at the records of the fastest hundreds in Test cricket:
Fastest Test hundreds in terms of balls
| | | | | |
| --- | --- | --- | --- | --- |
| Balls | Batsman (Score) | Teams | Venue | Season |
| 54 | Brendon McCullum (145) | NZ v Aus | Christchurch | 2015-16 |
| 56 | Viv Richards (110*) | WI v Eng | St John's | 1985-86 |
| 56 | Misbah-ul-Haq (101*) | Pak v Aus | Abu Dhabi | 2014-15 |
| 57 | Adam Gilchrist (102*) | Aus v Eng | Perth | 2006-07 |
| 67 | Jack Gregory (119) | Aus v SA | Johannesburg | 1921-22 |
| 69 | S Chanderpaul (100) | WI v Aus | Georgetown | 2002-03 |
| 69 | David Warner (180) | Aus v Ind | Perth | 2011-12 |
| 70 | Chris Gayle (102) | WI v Aus | Perth | 2009-10 |
| 71 | Roy Fredericks (169) | WI v Aus | Perth | 1975-76 |
| 74 | Majid Khan (112) | Pak v NZ | Karachi | 1976-77 |
| 74 | Kapil Dev (163) | Ind v SL | Kanpur | 1986-87 |
| 74 | Mohammad Azharuddin (109) | Ind v SA | Kolkata | 1996-97 |
| 74 | Brendon McCullum (195) | NZ v SL | Christchurch | 2014-15 |
| 75 | AB de Villiers (129) | SA v Ind | Centurion | 2010-11 |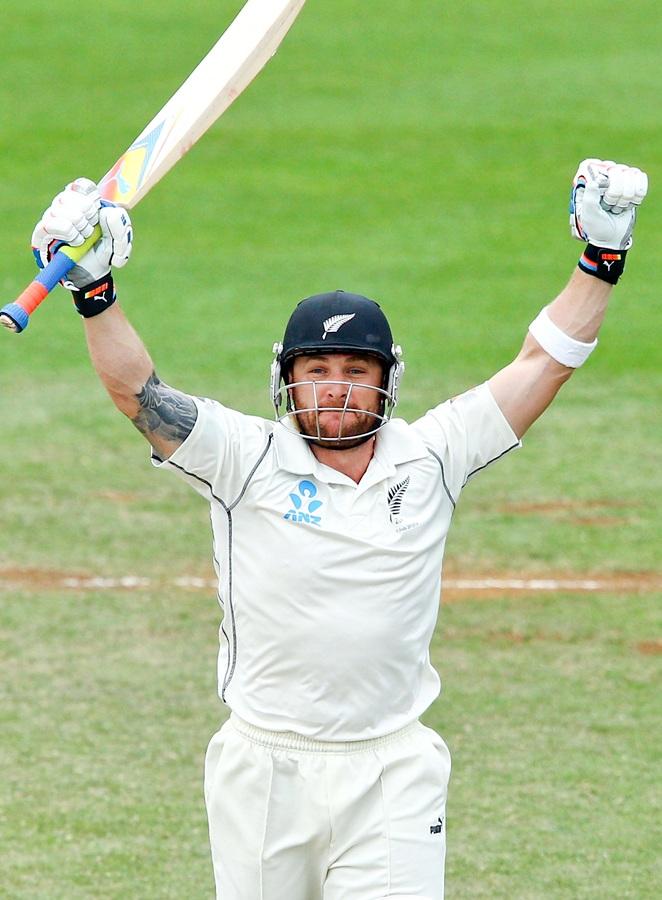 Image: Brendon McCullum of New Zealand celebrates. Photographs: Hagen Hopkins/Getty Images
Fastest Test hundreds in terms of minutes
| | | | | |
| --- | --- | --- | --- | --- |
| Minutes | Batsman | Teams | Venue | Season |
| 70 | Jack Gregory (119) | Aus v SA | Johannesburg | 1921-22 |
| 74 | Misbah-ul-Haq (101*) | Pak v Aus | Abu Dhabi | 2014-15 |
| 75 | Gilbert Jassop (104) | Eng v Aus | The Oval | 1902 |
| 78 | Richie Benaud (121) | Aus v WI | Kingston | 1954-55 |
| 78 | Brendon McCullum (145) | NZ v Aus | Christchurch | 2015-16 |
| 80 | Jimmy Sinclair (104) | SA v Aus | Cape Town | 1902-03 |
| 81 | Viv Richards (110*) | WI v Eng | St John's | 1985-86 |
| 86 | Bruce Taylor (124) | NZ v WI | Auckland | 1968-69 |
| 91 | Joe Darling (160) | Aus v Eng | Sydney | 1897-98 |
| 91 | Stan McCabe (189*) | Aus v SA | Johannesburg | 1935-36 |
Comparison of three fastest Test hundreds (in terms of balls)
Pattern of scoring:
| | | | |
| --- | --- | --- | --- |
| | Brendon McCullum | Viv Richards | Misbah-ul-Haq |
| Balls for hundred | 54 | 56 | 56 |
| Scoring shots | 29 | 41 | 34 |
| Dots | 25 | 15 | 22 |
| 1s | 6 | 18 | 12 |
| 2s | 3 | 9 | 4 |
| 3s | 0 | 1 | 2 |
| 4s | 16 | 7 | 11 |
| 6s | 4 | 6 | 5 |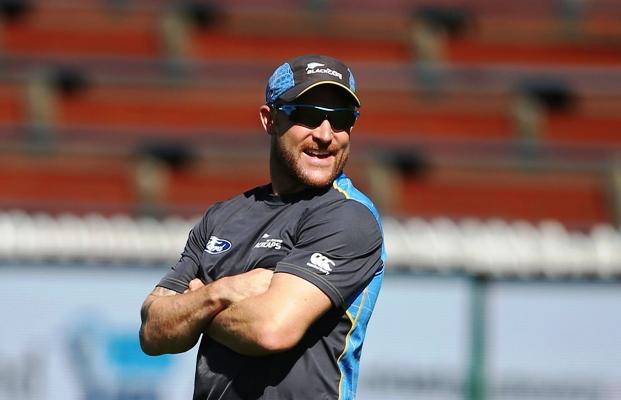 Runs scored in each progressive band of 10 balls:
| | | | |
| --- | --- | --- | --- |
| Balls | Brendon McCullum | Viv Richards | Misbah-ul-Haq |
| 1-10 | 26 | 24 | 28 |
| 11-20 | 11 | 12 | 21 |
| 21-30 | 2 | 9 | 16 |
| 31-40 | 27 | 22 | 10 |
| 41-50 | 16 | 27 | 15 |
| 50-56+ | 18 | 9 | 10 |
+it's 50-54 for McCullum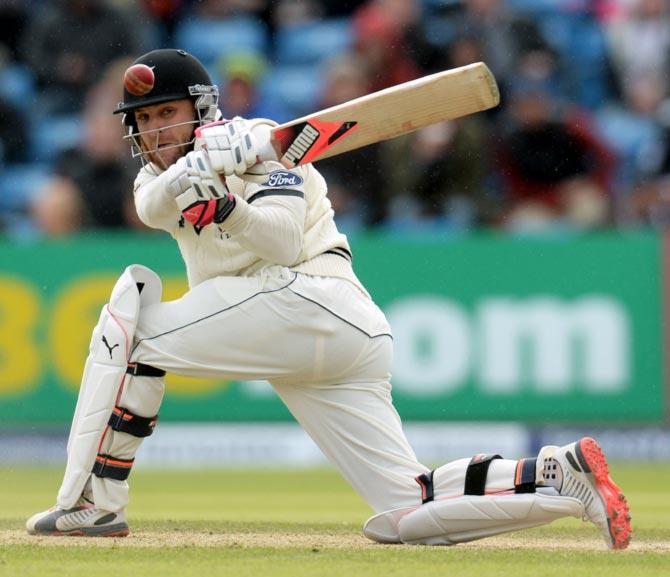 Balls taken for first and second fifty:
| | | | |
| --- | --- | --- | --- |
| | Brendon McCullum | Viv Richards | Misbah-ul-Haq |
| First 50 runs | 34 | 35 | 21 |
| Next 50 runs | 20 | 21 | 35 |
-RAJNEESH GUPTA