'Chennai match has not been shifted so far. The match will take place in Chennai itself on April 10'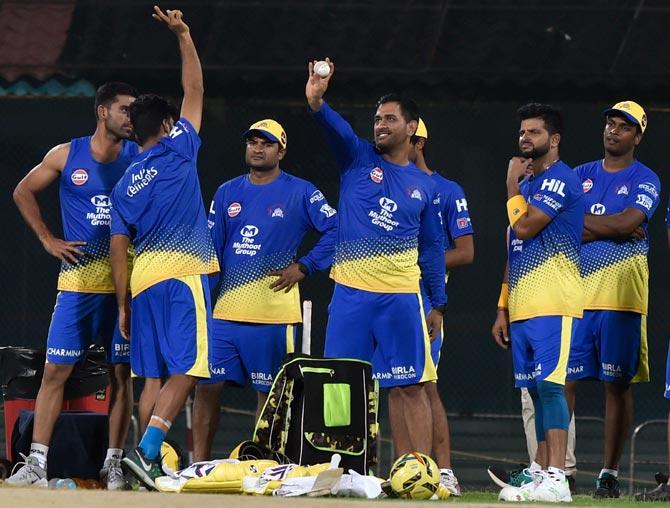 Indian Premier League chairman Rajeev Shukla, on Monday, confirmed that the IPL match between Chennai Super Kings and Kolkata Knight Riders would be held as per the schedule on April 10 despite the ongoing protest against the Centre's negligence for the formation of Cauvery Management Board (CMB).
With Tamil Nadu's Cauvery river water sharing row with Karnataka hotting up, there were speculations that a few IPL matches of the present season might be shifted to Kerala.
However, Shukla now said that they had spoken to the concerned authorities, who have given the assurance to provide adequate security during the matches in Chennai.
"No, Chennai match has not been shifted so far. The match will take place in Chennai itself on April 10. We have spoken to the concerned authorities. They have given full assurance that they will be providing adequate security. So far, the match would take place in Chennai and there is no plan to shift it to anywhere else. IPL is one thing that I request everyone to not drag it into political controversies," Shukla said.
The top court, in its ruling in the matter earlier, had reduced Tamil Nadu's share in the Cauvery water to 177.25 thousand million cubic feet.
On February 16, the court had ordered the central government to set up the CMB and Cauvery Water Regulation Committee (CWRC) within six weeks.
Thereafter, Tamil Nadu moved a contempt plea in the Supreme Court, seeking action against the Centre for allegedly failing to form the CMB within the prescribed time limit of six weeks.
On March 31, the Central Government filed a clarification petition in the apex court seeking more time to form the board and asked whether it could modify its composition.
On a related note, the top court on Monday is slated to hear Tamil Nadu's contempt petition against the Centre for not forming the Cauvery Water Management Board.
It will also hear the Centre's plea to extend the deadline for framing a scheme to implement its February 16 judgment in the Cauvery water dispute.