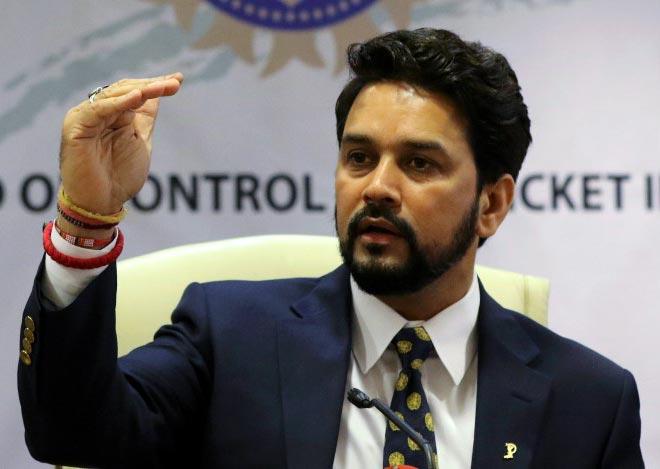 BCCI President Anurag Thakur will continue as India's representative in the International Cricket Council.
- MSK Prasad is new chief selector
Some media reports on Tuesday said that former BCCI chief Narayanswami Srinivasan was the front-runner to being the Indian cricket board's representative on the ICC's Board of Directors.
However, the BCCI members, in their 87th annual general meeting in Mumbai on Wednesday, decided to stick with chief Thakur as their representative in the global cricket body.
Sharad Pawar has been nominated as the alternate director for ICC meetings, BCCI said in a media release.
The BCCI further added that secretary Ajay Shirke will represent BCCI in the CEC meeting of the ICC.
Image: BCCI president Anurag Thakur
Photograph: Shailesh Andrade/Reuters