Board of Control for Cricket in India vice-president Niranjan Shah called for a fresh probe into the IPL spot-fixing scandal, saying it is needed, as the Board's "image has really gone down".
In a significant development ahead of Friday's crucial Working Committee meeting, Shah said it is imperative that the Board does something to improve its image following the Bombay high court's recent order.
The BCCI's internal two-man panel, which was set up to probe the spot-fixing allegations that surfaced in the sixth edition of the Indian Premier League, had found no evidence of wrongdoing against Chennai Super Kings, its team principal Gurunath Meiyappan and Rajasthan Royals' Raj Kundra.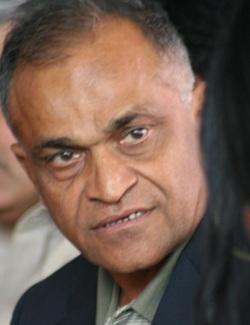 However, hearing a Public Interest Litigation, filed by the Cricket Association of Bihar, the Bombay high court's bench of justices S J Vazifdar and M S Sonak declared the panel "unconstitutional and illegal".
It said N Srinivasan, whose son-in-law Meiyappan faced betting charges, had a role in forming the panel and, thus, there was a conflict of interest.
"In recent times, Board's image has really gone down. We must do something to improve Board's image because cricket is very important," Shah said.
There is intense speculation that Srinivisan will return as BCCI president and chair Friday's meeting since Chennai Super Kings have been cleared by the probe panel.
"Board's legal team will take care of it; they will advise tomorrow. We must have another panel, let's wait for tomorrow for the IPL (GC) and Working Committee meeting," Shah said.
"At the moment, in the view of the Bombay high court judgment, Board should ensure that nothing like this happens in future. BCCI should take strict measures. We have zero policy against corruption," he added.
Former BCCI treasurer Ajay Shirke, who resigned in the wake of the spot-fixing scandal, said the Board has many legal experts and they will take the correct decision.
"I am sure the legal experts in the Board will be fully aware of the implications of the high court order and they will take appropriate decision," Shirke said.
"Since I am not part of the Working Committee, it is not proper for me to make a comment on what decision they should take," he added.
Image: Niranjan Shah