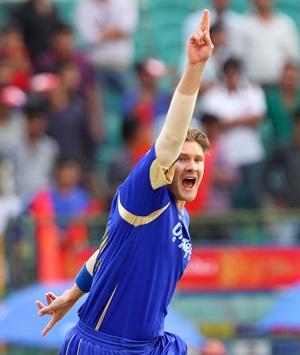 Purnendu Maji and Srinivas Bhogle analyse which players are giving value for money in the ongoing IPL
After Mumbai Indians' dominating win on Tuesday night, IPL6 has now finished its first 53 games.
If we ask who is IPL6's most valuable player so far, most would (rightly) guess Chris Gayle. But who is second best, or third best?
We define "best" in terms of the most valuable player index (MVPI).
MVPI collapses a player's batting, bowling and fielding performances into a one-dimensional 'run equivalent'.
For example, Shane Watson's MVPI of 556 for Rajasthan Royals in IPL6 indicates that his batting, bowling and fielding performance is equivalent to scoring 556 'runs'.
The best MVPI scores are obtained if a player scores a lot of runs at a high strike rate, takes a lot of wickets at a low economy rate or is responsible for the most number of catches and stumpings. The higher the MVPI, the better is the player's performance.
So, as the table below shows, IPL6's next best players after Gayle are Shane Watson, Michael Hussey, Rohit Sharma and Virat Kohli.
Dinesh Karthik is up there too, and David Miller has just blazed his way into the top ten.
We also define a second index with a rather colourful name: paisa vasool index (PVI).
To obtain a player's PVI we divide his total money offered by his MVPI. So the PVI estimates how many dollars the franchise owner pays the player for every 'run' scored. The lower the PVI, the greater the value offered by the player.


The PVI – we're not sure if all our estimates of player price are accurate, we've used figures available in the public domain -- is a great indicator of a player's 'value for money' on the cricket field (we recognize that players can also offer value off the cricket field; for example, a Tendulkar brings in massive crowds and TV viewership).
A player with a PVI below 500 is a 'steal'; below 1000 is 'incredible value for money'. Generally, a value over 5000 means a 'bad choice'. Yusuf Pathan at $5943 per 'run' is an example.
Image: Shane Watson
Photograph: BCCI