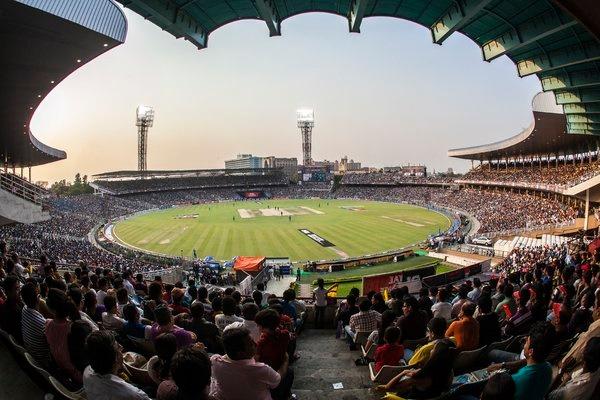 The Madhya Pradesh Cricket Association (MPCA) is going ahead with preparations for the third and final Test between India and New Zealand, scheduled to be held at the Holkar Stadium in Indore from October 8-12, a top official of the state body said on Tuesday.
"We have not received any intimation from the BCCI till now and are going ahead with our preparations," MPCA's honorary secretary, Milind Kanmadikar, told PTI from Indore.
Doubts had arisen over the conduct of the game after the Supreme Court-appointed Justice R M Lodha Committee had stopped disbursement of large sums of money to the various state units by the Indian cricket board after it decided on this course of action at the emergent working committee meeting here on September 30.
Reacting to the Lodha Committee's instructions to its bankers BCCI president, Anurag Thakur, said on Tuesday, "Most state units are unsure how they will be able to host games in this home season. They need to decide whether they can host the games or not, with or without money."
Kanmadikar also said that MPCA has already spent some money to conduct the game but has not yet asked for reimbursement, which was also subject to some upper limit, from the Board.
Meanwhile, MPCA Chief Executive Officer (CEO) Rohit Pandit told reporters in Indore, "We have not received official word (from BCCI yet that the final test between Indian and New Zealand has been stopped,"
"We got information from media reports, but cannot act on such reports. We are going ahead as scheduled, given that BCCI had asked us to shoulder the responsibility", Pandit said to a query regarding the BCCI's threat.
"We are putting extra labour for the match given moisture in the weather and drizzle since the past week", Pandit added.
Hundred staffers have been deputed to cover the ground in case of rain. Besides, we have machinery to dry the field and drain out water from the ground, the MPCA CEO informed.
"We have not asked BCCI for reimbursement. The reimbursement will come (later)," said Kanmadikar.
Incidentally, the scheduled Test will be the first-ever to be conducted at Indore, which has a strong tradition in the game and was the home venue for the strong Holkar team of yesteryears.
Stalwarts such as Col. C K Nayudu and Mushtaq Ali were playing for the Holkar team, which won the Ranji Trophy on four occasions in the past under Nayudu's leadership, before it became MPCA.
Image: The Holkar Cricket stadium in Indore
Photograph: BCCI/Twitter