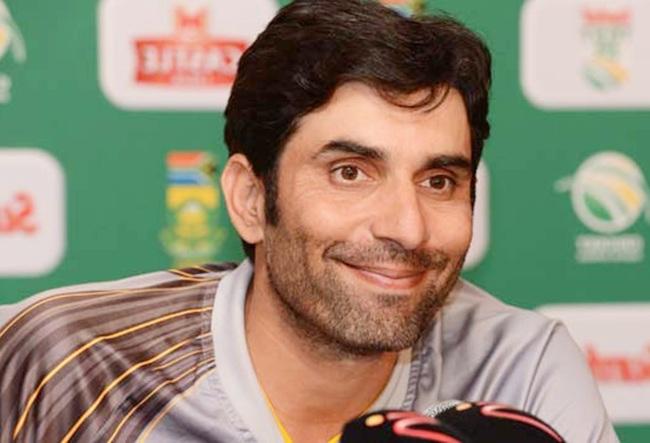 Misbah-ul-Haq of Pakistan. Photograph: PTI
Misbah-ul-Haq is carrying a grade two hamstring injury but the chairman of Pakistan Cricket Board Shaharyar Khan has made it clear he will lead Pakistan in the World Cup 2015.
Misbah pulled his hamstring during the second One-day International against New Zealand in the UAE recently and there had been fears that his injury might require more than six weeks to heal completely.
"This is the first time that Misbah has copped an injury in his career and he is working hard to recover from it and I am confident he will be ready in time for the World Cup," Shaharyar said.
A specialist noted that a grade two hamstring injury meant the problem could recur anytime.
But Shaharyar said Misbah was the chosen captain for the World Cup.
"There is no need for concern. I have spoken to Misbah and he is confident his injury will heal in time and he will be ready for the World Cup. He is a thorough professional and when he says he will be fit I am ready to back him all the way," Shaharyar added.
The PCB chief said the national selectors would announce the World Cup squad on January 7 and were also consulting Misbah and coach Waqar Younis in this regard.
Shaharyar admitted that Pakistan's recent performances in one-day internationals had not been very encouraging compared to their Test record.