Former England captain Mike Atherton predicted that Duncan Fletcher's stint with the Indian cricket will be successful, just like that of his predecessor, Gary Kirsten.
- 'Duncan Fletcher coaches very much like Kirsten'
The Board of Control for Cricket in India appointed Fletcher as India's coach for two years after Kirsten decided against extending his contract.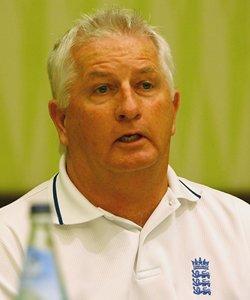 "Fletcher will be closer to his predecessor Gary Kirsten, who helped to take India to the top of the Test rankings, as well as winning the World Cup, than to Greg Chappell, whose bruising confrontational nature proved to be calamitous," Atherton wrote in The Times.
- Meet Duncan Fletcher, Team India's new coach
The former England skipper said since Fletcher will have some known faces around, he is unlikely to face any problem while doing his job.
"Kirsten is a protege of Fletcher's and India's most successful coach would have spoken highly of Fletcher's abilities, something that may have influenced the BCCI's decision.
"Already in place is another Fletcher charge, Eric Simons, the bowling coach whose tenure was extended yesterday, so ensuring that Fletcher has a friendly face when he starts in the job," Atherton said.
Fletcher is the fourth successive foreign coach that India has appointed, after the trailblazer John Wright, now in charge of New Zealand, Chappell and Kirsten.
Meanwhile, a report in The Guardian said, Fletcher's main role will not be much of "maintaining the performance of the star players but of bringing on the next generation, particularly bowlers, where there appears a dearth of emerging talent".
"Kirsten's success as national coach gave him absolute credibility with the players, administrators and supporters alike and his recommendation, which Fletcher's appointment appears to be, would carry consequent weight, the report said.