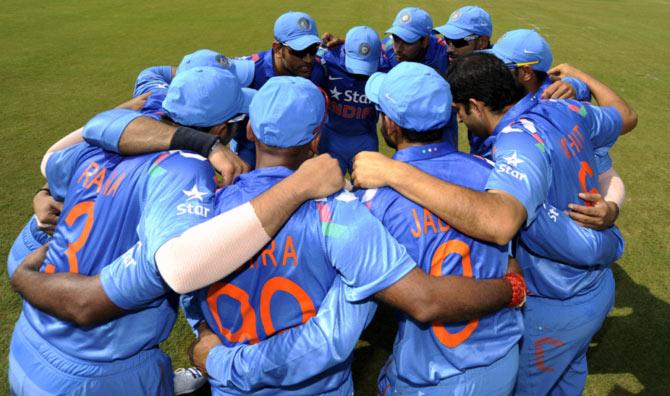 Indian players in a huddle. Photograph: BCCI
Check out India's 15-member squad for the ICC ODI World Cup, in Australia-New Zealand, from February 14 to March 29, 2015.
The team begins its title defence against traditional rivals Pakistan in a high-voltage clash in Adelaide on February 15.
- ICC World Cup schedule

India, who won the 2011 event when it defeated Sri Lanka by six wickets in the final in Mumbai, will complete its group fixtures against Zimbabwe at Eden Park, Auckland, on March 14.

In the group, India also plays South Africa (in Melbourne on February 22), UAE (in Perth on February 28), West Indies (in Perth on March 6) and Ireland (in Hamilton on March 10).
India's squad for the World Cup:
All stats updated after Australia-England-India tri-series, which concluded February 1.
1. Mahendra Singh Dhoni (captain)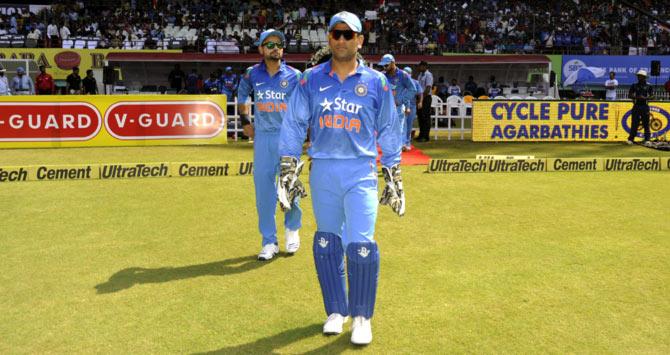 India captain Mahendra Singh Dhoni. Photograph: BCCI
ODIs: 254
Runs: 8262
Avg: 52.29
HS: 183*
SR: 88.84
100s: 9
50s: 56

2. Virat Kohli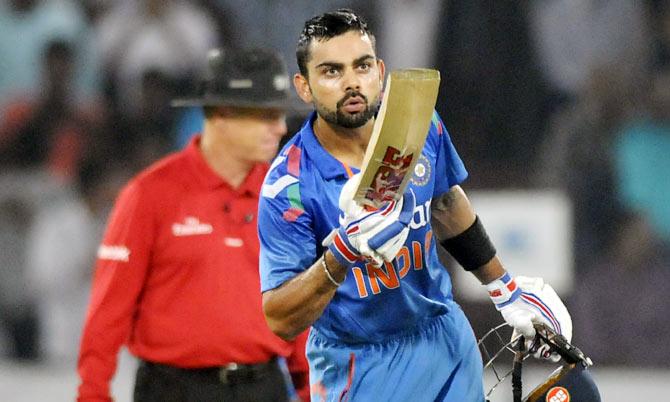 Virat Kohli. Photograph: BCCI
ODIs: 150
Runs: 6232
Avg: 51.50
HS: 183
SR: 90.17
100s: 21
50s: 33
3. Shikhar Dhawan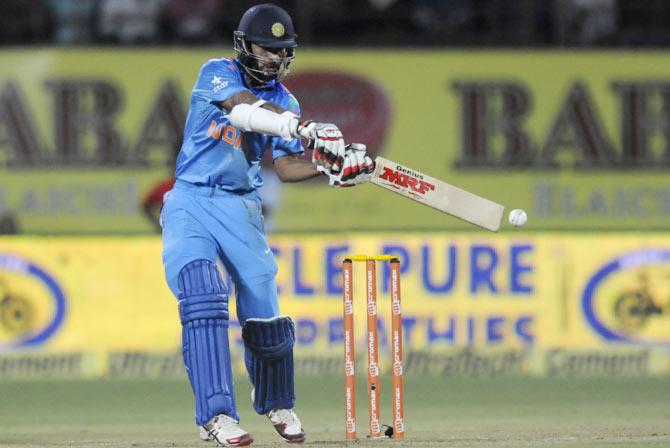 Shikhar Dhawan. Photograph: BCCI
ODIs: 53
Runs: 2095
Avg: 42.75
HS: 119
SR: 89.56
100s: 6
50s: 11
4. Rohit Sharma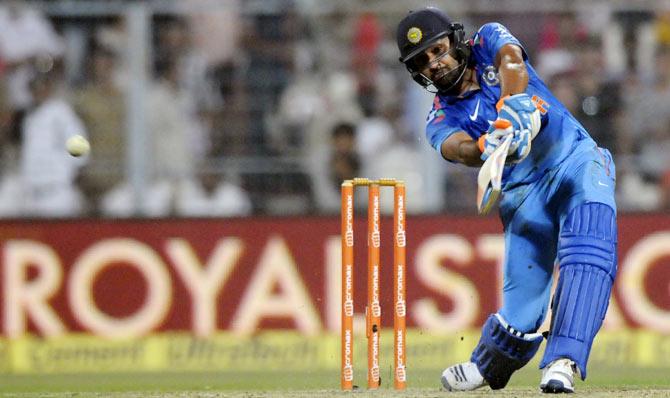 Rohit Sharma. Photograph: BCCI
ODIs: 127
Runs: 3890
Avg: 38.90
HS: 264
SR: 81.55
100s: 6
50s: 23
5. Suresh Raina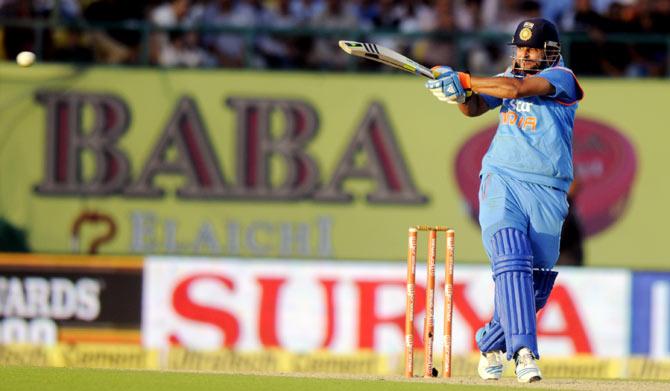 Suresh Raina. Photograph: BCCI
ODIs: 207
Runs: 5104
Avg: 35.44
HS: 116*
SR: 92.98
100s: 4
50s: 33

6. Ajinkya Rahane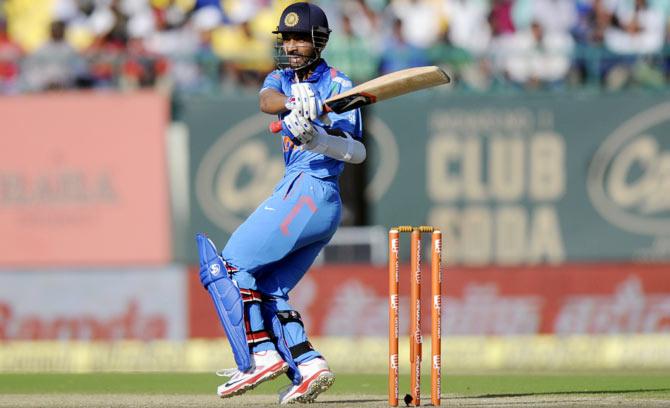 Ajinkya Rahane. Photograph: BCCI
ODIs: 46
Runs: 1376
Avg: 30.57
HS: 111
SR: 76.57
100s: 2
50s: 8

7. Ravichandran Ashwin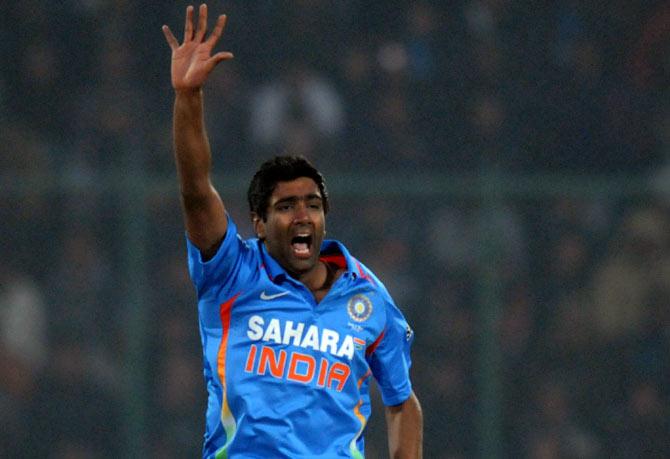 Ravichandran Ashwin. Photograph: BCCI
ODIs: 88
Wkts: 120
Best: 3-24
Econ: 4.90
Avg: 32.64
4WI: 0
5WI: 0
8. Bhuvneshwar Kumar
Bhuvneshwar Kumar. Photograph: BCCI
ODIs: 44
Wkts: 45
Best: 4-8
Econ: 4.62
Avg: 37.15
4WI: 1
5WI: 0
9. Umesh Yadav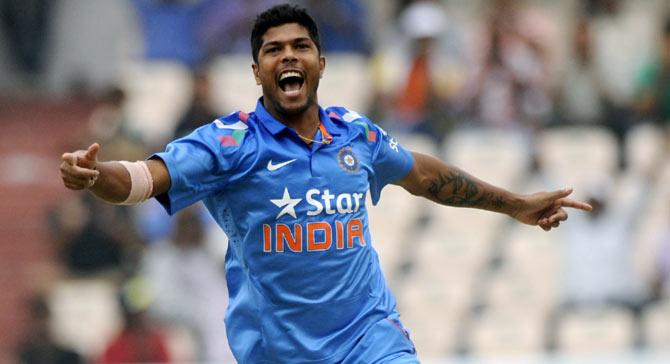 Umesh Yadav. Photograph: BCCI
ODIs: 40
Wkts: 49
Best: 4-53
Econ: 5.90
Avg: 36.44
4WI: 1
5WI: 0
10. Mohammed Shami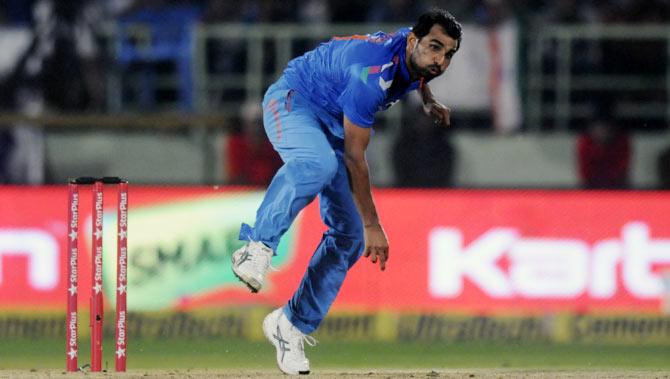 Mohammed Shami. Photograph: BCCI
ODIs: 40
Wkts: 70
Best: 4-36
Econ: 5.67
Avg: 26.74
4WI: 4
5WI: 0
11. Ravindra Jadeja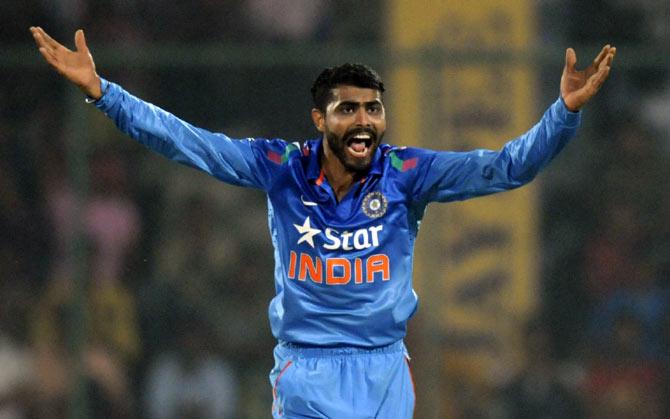 Ravindra Jadeja. Photograph: BCCI
ODIs: 111
Runs: 1696
Bat Avg: 33.92
Wkts: 134
Bowl Avg: 32.76
Best: 5-36
Econ: 4.81
4WI: 5
5WI: 1
12. Ambati Rayudu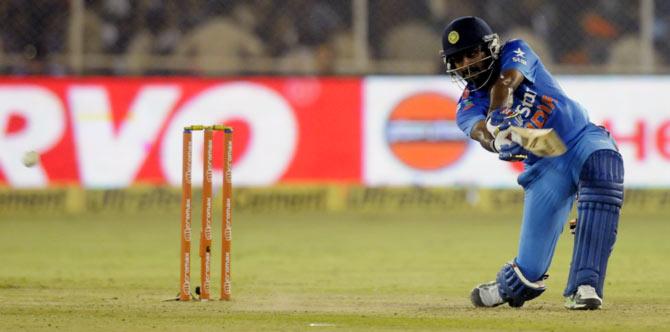 Ambati Rayudu. Photograph: BCCI
ODIs: 27
Runs: 743
Avg: 41.27
HS: 121*
SR: 75.50
100s: 1
50s: 5
13. Axar Patel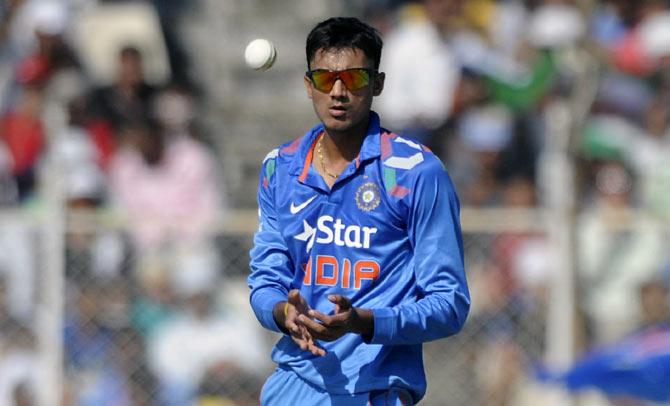 Axar Patel. Photograph: BCCI
ODIs: 13
Wkts: 16
Best: 3-40
Econ: 4.41
Avg: 25.00
4WI: 0
5WI: 0
14. Stuart Binny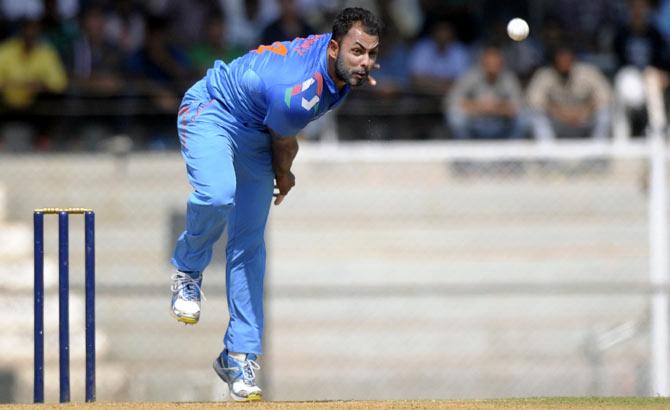 Stuart Binny. Photograph: BCCI
ODIs: 9
Runs: 78
Bat Avg: 18.20
Wkts: 13
Bowl Avg: 14.15
Best: 6-4
Econ: 4.52
4WI: 0
5WI: 1
15. Mohit Sharma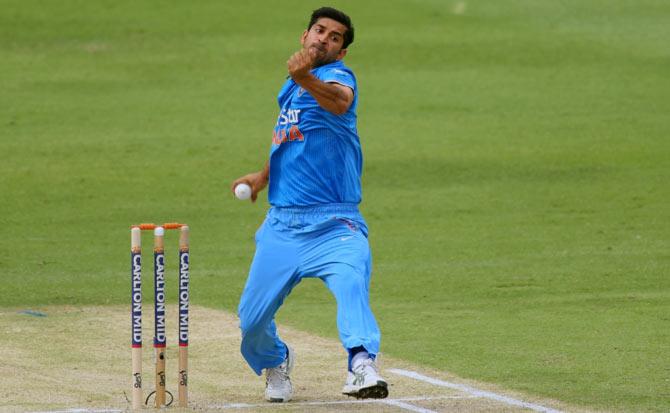 Ishant Sharma. Photograph: BCCI
ODIs: 12
Wkts: 10
Best: 4-22
Econ: 4.98
Avg: 40.50
4WI: 1
5WI: 0
*** Ishant Sharma (Withdrawn due to injury on February 8, 2015)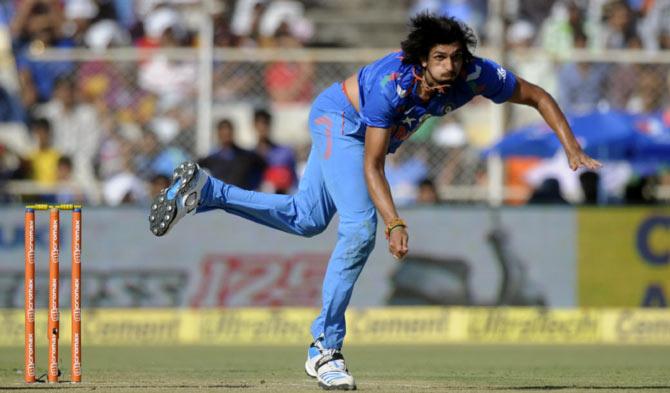 Ishant Sharma. Photograph: BCCI
ODIs: 76
Wkts: 106
Best: 4-34
Econ: 5.69
Avg: 31.25
4WI: 5
5WI: 0