Marylebone Cricket Club (MCC) has announced plans for a four million pounds refurbishment of the award-winning JP Morgan Media Centre at Lord's.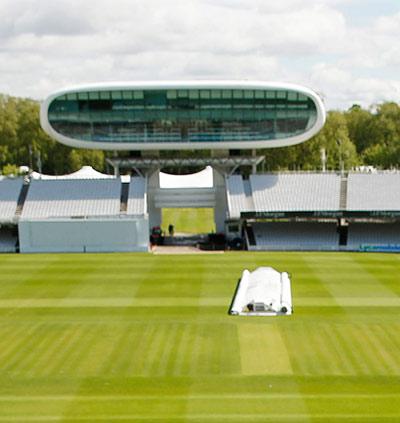 Work will take place over the course of the next two winters and the renovated media facility will be unveiled in time for the 2017 season when Lord's will host the ICC Women's Cricket World Cup final.
The Stirling prize-winning building will receive its first makeover since its opening in 1999, with a lot of changes set to take place following extensive consultation between MCC, the England and Wales Cricket Board, broadcasters and the Cricket Writers' Club.
Originally designed by Future Systems, the JP Morgan Media Centre will be improved with the provision of 10 permanent TV and radio broadcast boxes -- one less than at present but of increased size and flexibility, and more suited to modern-day broadcasting requirements.
The Writers' Area will be increased in size from 120 to 144 spaces, while facilities for photographers will also be upgraded, with an additional five spaces (30 in total) available in an expanded area on the mezzanine level of the building.
The existing bar will be relocated to a larger facility serving the dining area, which will in turn provide more usable dining space in which to accommodate the higher demand from the increased number of users.
The two existing lifts will be replaced and modernized, as will the heating and ventilation systems used throughout the building. Fixtures, fittings and ICT systems will receive a significant overhaul, with the Club also ensuring accessibility improvements are made.
The outside of the building will be unchanged and, subject to planning approval, the gantry beneath the shell will be extended in width and brought forward to improve the vertical line of sight for television cameras.
"The JP Morgan Media Centre is an iconic building in world cricket, and was ground-breaking when MCC commissioned it, but in a rapidly changing media landscape, a significant refurbishment is required to ensure the Club can meet and exceed the demands placed on it from cricket broadcasters and
writers. A 4 million pounds investment will ensure the JP Morgan Media Centre will be fit for purpose for many years to come," MCC Chief Executive & Secretary Derek Brewer said.
Image: JP Morgan Media Centre at Lord's
Photo: Andrew Boyers/Reuters