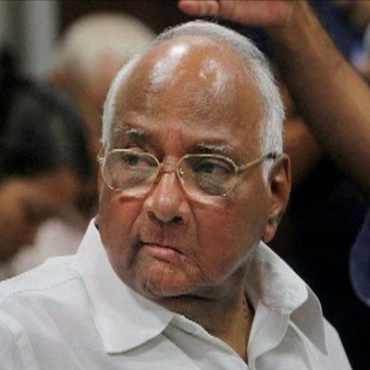 The Mumbai Cricket Association's scheduled meeting to discuss implications of the Justice Rajendra Mal Lodha committee report was postponed on Monday due to the indisposition of MCA president Sharad Pawar.

Pawar was admitted in a hospital in Pune on Sunday for a kidney-related ailment and MCA sources said that the meeting has been "postponed" because of the NCP supremo's ill health.

The former Union Agriculture Minister and Nationalist Congress Party chief had convened the meeting of the office-bearers to discuss the Lodha panel recommendations which have been submitted to the Supreme Court.

The points discussed were to be put before the managing committee members for their views, to be followed by a meeting with all the clubs affiliated to the MCA.

MCA's Annual General Meeting (AGM), convened on January 22, had not discussed the Lodha panel recommendations.

According to an MCA source, the association's officials were in favour of a number of recommendations on improving cricket, but some suggestions were not practical to be implemented.

The source said that during the managing committee meeting, the conflict of interest clause in the recommendations is likely to be discussed threadbare.

"The conflict of interest provision would be discussed in detail and members would be asked to disclose these through a written submission," said the source.

The Board of Control for Cricket in India has appointed an Ombudsman, Justice AP Shah, who will take a call once complaints are lodged to him on the conflict of interest issues.
Image: Sharad Pawar