Former India cricket captain Mansur Ali Khan Pataudi passed away in New Delhi on Thursday evening after battling a lung infection that was diagnosed about three months back.
He was 70.
"He passed away around 6.30 pm. His condition had deteriorated since yesterday. He was suffering from interstitial lung disease (interstitial pneumonitis) which worsens rapidly inspite of the best treatment available," Dr S P Byotra of the Department of Medicine in Ganga Ram Hospital, where Pataudi was admitted last month, said.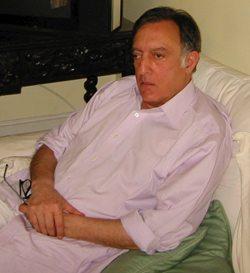 After investigations, he was found to be suffering from interstitial lung disease, a condition in which the passage of oxygen to the two lungs is less than normal.
"He was unable to maintain his oxygen level in spite of maximal treatment. He continued to remain in the ICU for nearly a month. He had this disease which had been static since the last three months and worsened very acutely over the last four weeks.
"The possibility of lung transplant was discussed very early as soon as his condition worsened but he was not a suitable candidate for it," the doctor said.
He was being treated by a by a team of pulmonologists and critical care specialists.
Regarded as one of the finest India captains, Pataudi played 46 Tests, scoring 2,793 runs, including six centuries and 16 fifties, for an average of 34.91, an unbeaten 203 being his highest score.