Sri Lanka will miss the services of paceman Lasith Malinga for about three-and-a-half months until early next year as the speedster has planned to get his troubled ankle treated in Australia.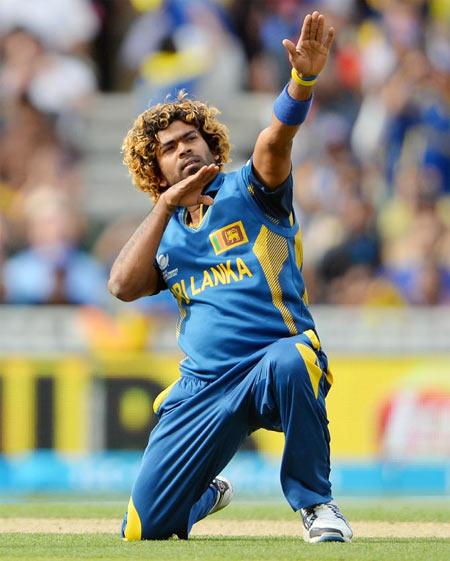 National Selector Pramodaya Wickramasingha said that the right-armer would be soon flying to Australia for treatment to an ankle injury and will be out of action for 14 weeks.
This would mean that Malinga, who only plays in the shorter versions of the game will be unavailable for the seven-match ODI home series against England starting November 26.
Wickramasingha said Sri Lanka plans to have him back for the last two ODI matches in New Zealand in January.
"We hope to play him in the last two ODIs in New Zealand on January 25 and 29 ahead of the World Cup", Wickramasingha said.
England play hosts Sri Lanka between November 26 and December 16.
The ODI series in New Zealand will begin on January 11 in Christchurch.
Sri Lanka will kick off their World Cup campaign against hosts New Zealand on February 14.


Image: Lasith Malinga
Photographs: Mike Hewitt/Getty Images