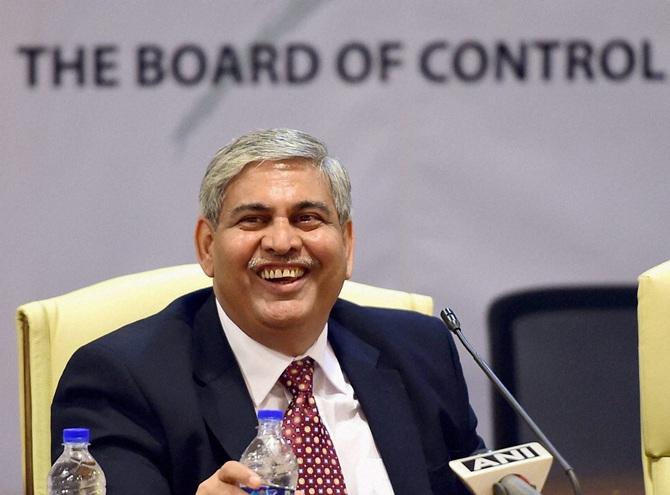 The Board of Control for Cricket in India was authorised by its members on Friday, at its Special General Meeting in Mumbai, to file an affidavit in the Supreme Court pointing out the anomalies and difficulties encountered in implementation of the Justice Lodha Committee's recommendations.
The SGM was convened to figure out a way forward after the BCCI was told to 'fall in line' with the Lodha panel's recommendations by the apex court, which has given it time till March 3 to respond.
The members authorized the president and secretary to discuss the governance and financial restructuring of the International Cricket Council subject to such restructuring being incorporated in the constitution of the ICC for permanency.
- Report of Lodha Committee on Reforms in Cricket - Final Report, Volume 1
- Report of Lodha Committee on Reforms in Cricket - Final Report, Volume 2
Further, they also authorised the president and secretary to rework the Future Tours Programme (FTP) for the period 2016 to 2023 and ensure equitable distribution of the matches.
The members approved the recommendation of the BCCI's affiliation committee to grant full member status to Chhattisgarh State Cricket Sangh, which will be part of Central Zone for all BCCI tournaments.
Meanwhile, the Working Committee authorised the president and secretary to appoint an agency to search for candidates for the posts of BCCI CEO and CFO.
It is also learnt that the BCCI has advised its state associations that they can file affidavits separately on the difficulties they would encounter if the Lodha recommendations are implemented.
Saurashtra Cricket Association is one that could be hit badly. It could lose voting rights due to the 'One State One Vote' recommendation and its president, Niranjan Shah, will have to quit if the age cap of 70 is implemented.
"We will be filing an affidavit in the Supreme Court," Shah informed on Friday.
It has been learned that some of the points in the affidavit will include the 'One state One Vote' recommendation, which could see traditional cricket powerhouses like Mumbai and Baroda lose voting rights.
The 'age cap of 70 years and cooling off period of three years between two posts will also figure in the affidavit.
Not holding positions simultaneously in both state associations and the BCCI, like secretary Anurag Thakur, treasurer Aniruddh Chaudhary and joint-secretary Amitabh Chaudhary, is another point.
The Lodha Committee also recommended having other sports in cricket stadiums during off-season, which the BCCI feels is practically not feasible.
Finally, the most important point is about 'having advertisement breaks only during lunch or tea in international matches' which will lead to the BCCI losing approximately Rs 1500 crore in revenue.
Image: BCCI president Shashank Manohar