Former Australian skipper Mark Taylor feels that cash-rich Twenty20 Leagues like the IPL are acting as a huge "distraction" for young players, who are now more interested in raking in moolahs than playing for the country.
"If you look at the IPL and the money that's going around there, that's got to be a big influence I think. As much as they all say 'Test cricket's the No. 1', a million dollars is very distracting," Taylor said.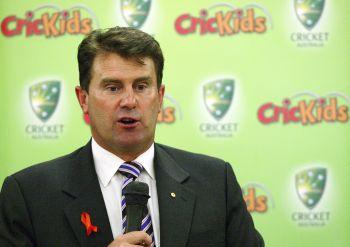 "How do you tell a young player making the next Australian Test team is more important? Knock back an IPL contract and spend two years working on your batting technique to get in for a Test match, and throw away $2 million? It's easier said than done," he told ESPNcricinfo.
Taylor said for a cricketer there is no bigger dream than representing his country, but given the present situation players would prefer IPL contracts over playing for the national side.
"The idea of the (national) contracts system going back to my time was to give players security, and they've now got that," he said.
"But I'm not sure any of these contracts can ever make up for an IPL contract. There's probably no security in the IPL, but if you get a $2 million contract you don't need a lot of security. And that's impossible to compete with," Taylor, who played 104 Tests for Australia, said.
To support his argument, the former Australian great said the present day cricketers have nothing to bother about as they are getting huge money without even contributing for their respective franchises.
"You look at Glenn Maxwell getting $1 million to go and play in the IPL and he's not even playing. How do you compete with that?" the 48-year-old asked.
Photograph: Brendon Thorne/Getty Images