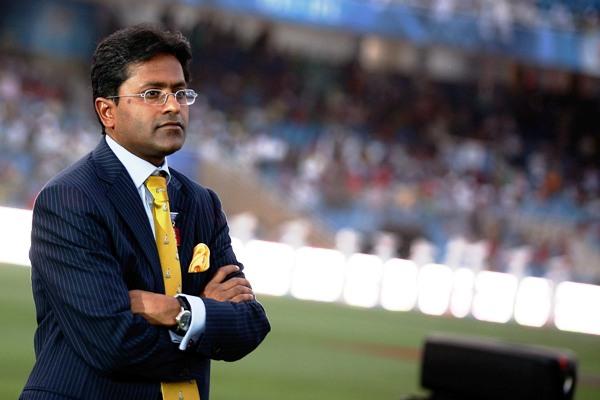 IMAGE: Former IPL commissioner Lalit Modi. Photograph: Getty Images
Disgraced former Indian Premier League Chairman Lalit Modi took to social media to slam BCCI bigwigs Anurag Thakur and Rajiv Shukla for not implementing the Lodha Committee recommendations.
In a series of tweets, Modi slammed BCCI president Thakur and IPL chairman Shukla even as the Supreme Court gave the Thakur-led BCCI a final warning, at a hearing on Thursday, directing them to either implement the Lodha Committee recommendations or face the court's wrath.
Taking at a swipe at the BCCI top brass, Modi said that only way to clean up cricket governance is by doing what the Lodha Committee has suggested.
"The #system today is no #different then before. Only way out is to do a #total #cleanup as suggested by the #LodhaCommittee - why the wait ?"
"As #president of @RCA_cricket #rajasthancricketassociation we accept full recommendations of the #honourable #lodhacommitttee," the Rajasthan Cricket Association (RCA) president further tweeted.
The RCA has been suspended by BCCI ever since Modi was elected as the president, and multiple efforts to overturn the ban have been futile so far.
In another tweet he equated Thakur to disgraced former board boss N Srinivasan.
"Just like #Srinivasan - @ianuragthakur the noose needed around your neck is about to be executed. U are the original #fixer as I have said.
"Now time has come to finally #bury all the #crooks - like former union minister #rajivshukla and to #cleanup the #game of #cricket - a great service done by The #Supreme #court of #india. @bcci.tv @bcci.cricket #implementlodhareport."
Continuing his tirade, he wrote on Friday: "Time for the #cricketenthusiasts to stop using the @bcci as their domain. #implementlodhareport #lodhareport @ShuklaRajiv @ianuragthakur,"
The Supreme Court will, on Friday, pronounce its order on the apex court-appointed Justice R.M. Lodha Committee's plea, seeking to replace the current Board of Control for Cricket in India (BCCI) brass for impeding the panel's work to usher in transparency and accountability in Indian cricket administration.