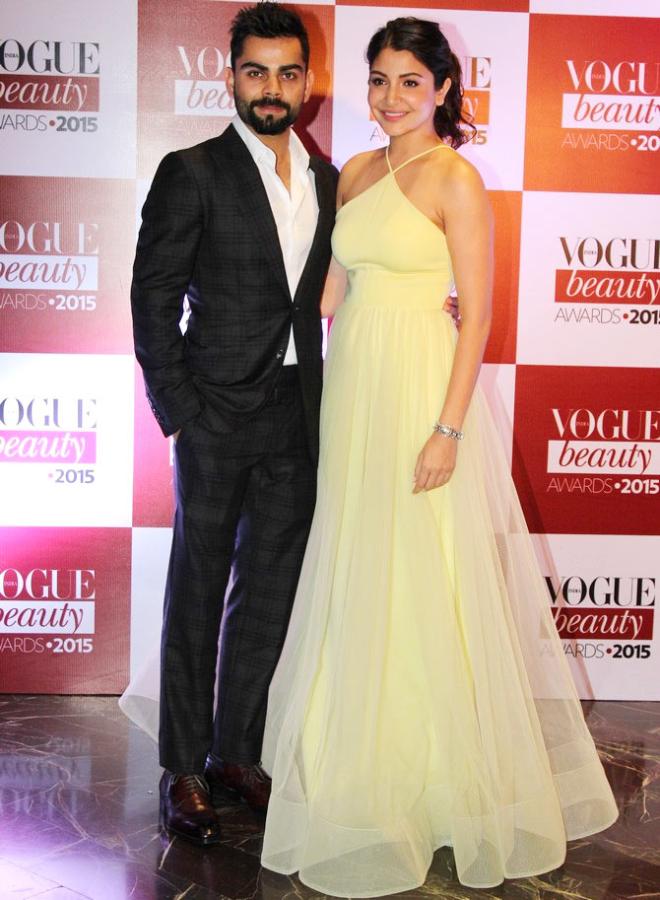 IMAGE: Virat Kohli and Anushka Sharma
It seems like India skipper Virat Kohli and actress Anushka Sharma are going really strong these days.
They both have been seen making joint appearances at parties and weddings recently.
During a recent interview, Virat Kohli voluntarily shared about a candid moment he had with Anushka Sharma during one of his matches and you can almost notice a sweet shy smile candidly crossing his face while talking about her.
"I was in Mohali and there was a test series going on. I was with Anushka then, she had come to visit me. Surprisingly, when I was made Test Captain, then also she was in Melbourne with me. That was a very special moment we shared together," said Virat Kohli.
He also noted that he felt really emotional after the phone call and the moment became really special because he was able to share it with Anushka.
"During the Mohali incident, they had spoken to me already. When I hung up the phone and told her, for me it was like a flashback..From the moment I started playing in my academy till the Mohali game. I was emotional, I was in tears because I had never thought that I will see this day. What was more beautiful was that, I was able to share it with Anushka. It was something that I will always remember," he added later.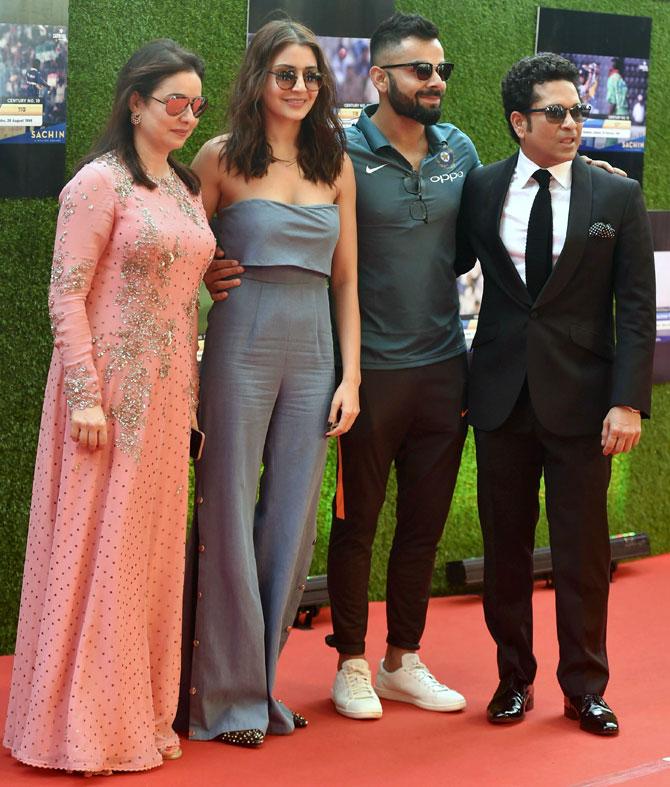 IMAGE: Sachin and Anjali Tendulkar with Virat Kohli and Anushka Sharma. Photograph: PTI
Anushka and Virat have been rock solid ever since they reconciled after a brief break-up.
They were recently spotted together at the screening of Sachin: A Billion Dreams.
Recently, the couple was seen together attending the engagement ceremony of Zaheer Khan and Sagarika Ghatge.
They even wished each other on Valentine's Day.