Former Pakistan leg-spinner Danish Kaneria will protest his innocence when he appears before an England and Wales Cricket Board (ECB) disciplinary hearing investigating corruption charges this month, his brother Vicky said on Tuesday.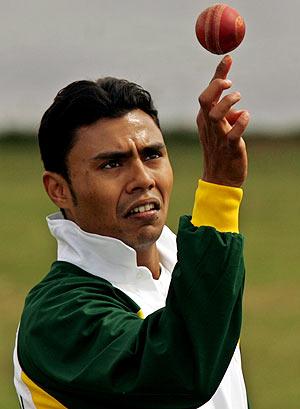 "Our lawyers have sent the preliminary reply within the deadline given to us by the ECB. We have informed them Danish will appear for the hearing starting from May 21," Vicky said.
"Our lawyers have stated in the reply that Danish is not guilty and he has been unfairly charged on the basis of a statement."
Kaneria has been summoned to the hearing in Britain after being named in a London court in February as a go-between in the spot-fixing scandal that resulted in a four-month jail sentence for his former Essex teammate Mervyn Westfield.
"We want this hearing to be held because we see it as the best way to get Danish's name cleared once and for all from this spot-fixing case," Vicky said.