Problems continued to multiply for Pakistan's disgraced leg-spinner Danish Kaneria, who has now been ordered to pay £2,00,000 in costs by the disciplinary panel of the England and Wales Cricket Board.
"My lawyers in London have been told by the ECB panel that I have to pay the total costs of £200,000 which cover all legal costs for the ECB hearing held last year and the appeal proceedings this year," Kaneria said.
"My lawyers are now looking into our next line of action which includes the option of approaching the High Court or going to the Court of Arbitration for Sports," he said.
Kaneria, whose international cricket career came to a halt in August 2010 after a spot-fixing scandal broke out in English county cricket in September 2009, was banned for life from playing in England by the ECB disciplinary commission last year in June which found him guilty of corruption and cheating.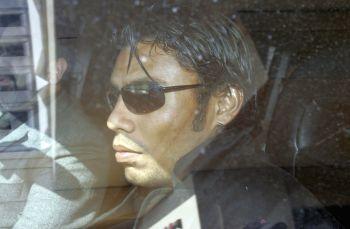 The panel said Kaneria posed a grave danger to the sport and said he had attempted to lure other players into spot-fixing.
The ECB disciplinary panel had, earlier this month, dismissed Kaneria's appeal against a life ban from cricket.
The Pakistan Cricket Board also ratified his ban and suspended him for life from any involvement in the playing, organisation or administration of cricket in any form or manner under the jurisdiction of PCB.
Kaneria, who has repeatedly denied his involvement in trying to encourage or coax his teammates at Essex county to indulge in spot fixing in county cricket, said he was disappointed by the latest verdict of the disciplinary panel.
"But it is no surprise for me the way these proceedings have been held. I will consult my lawyers soon to look at the available options because I don't have this kind of money and since 2010 all my assets and accounts are documented and in knowledge of the concerned authorities in Pakistan and UK.
"I just want the PCB to also hold their own inquiry and review the entire case and look at the evidence which the ECB claims to have apart from the testimony of Mervyn Westfield," he said.
Photograph: Matt Cardy/Getty Images