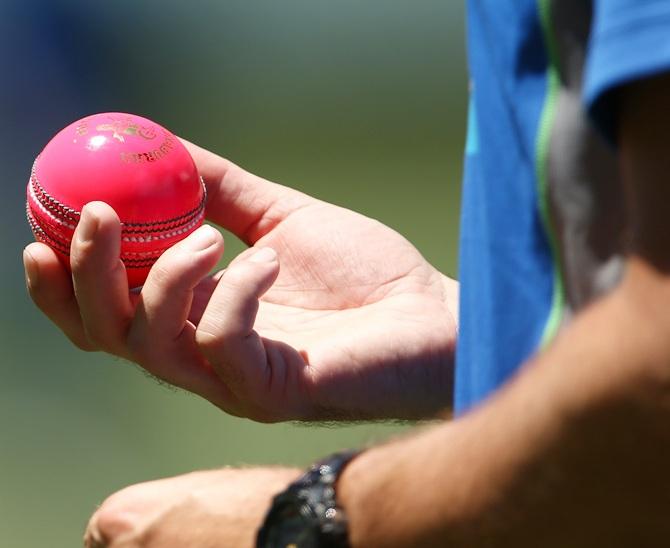 Image used for representational purposes. Photograph: Morne de Klerk/Getty Images
Pakistan-born Aftab Farook, who captained the Italian youth cricket team, has been expelled from Italy for allegedly plotting an attack in the name of the Islamic State (IS) group according to media reports.
According to AFP, the 26-year-old Farook was caught on a wire-tap talking about using a Kalashnikov or bomb to attack targets such as a wine shop in Milan or the airport of Bergamo in northern Italy, saying the important thing was to scare Europeans, Italian newspapers reported.
Interior Minister Angelino Alfano said on Tuesday the 26-year-old supported IS and was planning to go to Syria to join militants.
The news stunned locals in Vaprio d'Adda near Milan, where Farook had lived with his family since he was 13 years old.
He was also captain of the Italian under-19s national team.
"It hit us like lightning out of the blue, I still don't believe it," Fabio Marabini, president of the Kingsgrove Milano cricket club and a close paternal figure to Farook, told La Stampa daily.
"I spoke to him just before they put him on the flight for Islamabad. He thanked me for everything I've done for him over the years and he told me he was scared, because he no longer has any ties in Pakistan."
Farook, who worked for the sporting goods retailer Decathlon, was keen on snowboarding with his friends and volunteered in his spare time as a driver of a bus for disabled people, La Stampa said.
Citing the investigative report drawn up by anti-mafia police, however, La Stampa said Farook had changed over the past year or so, and had begun beating his wife and forcing her to wear a burqa.
Farook was expelled from Italy on Wednesday but his family plan to challenge the extradition at the European Court of Human Rights, the reports said.