Pakistan Cricket Board chairman Zaka Ashraf was suspended by the Islamabad High Court on Tuesday over what it described as the "polluted" process to elect him to the post.
The decision came after a petition filed by a former coach of the Pakistan Army team, Ahmed Nadeem, who said the board of governors which elected Ashraf was illegal as it had no representation from Punjab, the country's largest province.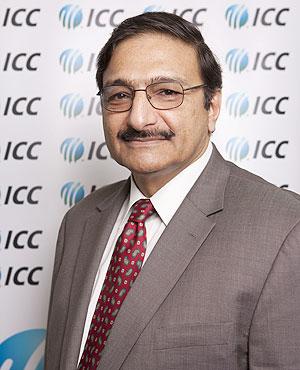 "Since the election of Ashraf is illegal, we have also asked the court to order fresh elections," advocate Faiz Ahmed, representing Nadeem, told Reuters.
"But today it passed an order restraining him from working as PCB Chairman till the next hearing which is next week."
He read a portion of the order passed by Justice Shaukat Aziz which said: "The petitioner has a good arguable case in his favour as the entire process of the election of the PCB chairman appears to be motivated and polluted."
Former Pakistan captain Rashid Latif has also filed a petition against the elections in Sindh High Court.
Ashraf was directly appointed chairman of the board in October 2011 by President Asif Zardari under the old constitution of the board.
But under the new constitution, remodelled on more democratic lines as a result of an International Cricket Council directive, Ashraf was elected for a four-year term on May 8 by the board of governors.
"We respect all the decisions of the judiciary but once our legal team gets the full order we will defend our position," Ashraf told reporters in Karachi.
He was due to chair a meeting of the board on Wednesday in which the annual budget and other important issues were to be discussed and approved.
"We still haven't got the full court order as yet but the hearing is set for next week and we will state our position clearly," the board's legal advisor, Tafazzul Rizvi, told Reuters.
Photograph: Jack Dabaghian/Getty Images for ICC