ICC Strategic Group report fears formation of rebel governing body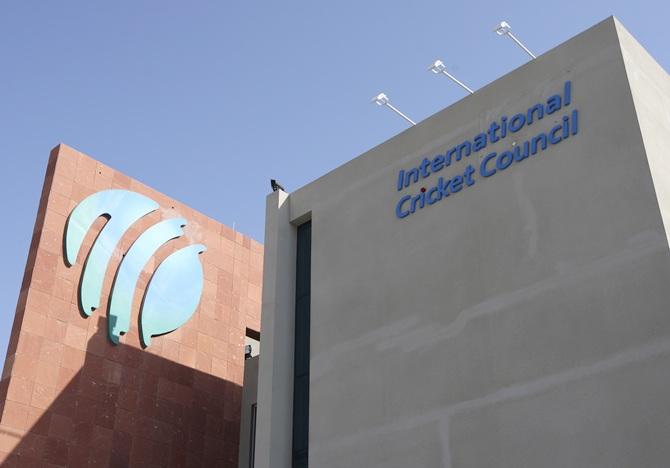 A breakaway rebel governing body, the proposed T10 format and lack of interest from broadcasters are among '18 threats' that international cricket faces right now, according to a report of the ICC's Strategic Working Group (SWG) which will discuss these issues with the Board of Control for Cricket in India, in New Delhi, on Thursday.
The report, which is in possession of PTI, claims to be a SWOT analysis of the issues confronting world cricket.
The SWG comprises Cricket Australia's David Peever, BCCI CEO Rahul Johri, Singapore's Imran Khwaja, Cricket South Africa's Patricia Karambami, West Indies Cricket Board's Dave Cameron and women's representative Clare Connor.
The Group will update BCCI office-bearers -- Acting President CK Khanna, Acting Secretary Amitabh Choudhary and Treasurer Aniruddh Chaudhry -- on global strategy for cricket.
"Yes, there has been threat to ICC. A very well-known former cricket administrator (currently banned) along with an Indian TV channel and an Australian lawyer had approached a lot of players and officials in order to form a parallel global body. They had named it 'Operation Watershed' then," a senior BCCI official told PTI on condition of anonymity.
"They wanted to form parallel associations in each country and were offering a lot of money to the players. The project didn't take off but there's no reason that it won't take off once again," the official said.
The ICC analysis does not take names. However, it is interesting to note that in 2016, there were reports of sacked IPL commissioner Lalit Modi approaching officials from England and Australia to form a parallel body, a speculation that dies down as qucikly as it took off.
Another matter of concern is the proposed T10 format amid statements from stars such as former New Zealand skipper Brandon McCullum that Test cricket will not be sustainable in the long run.
"The T10 league is also a matter of concern. More so, it was organised by Emirates Cricket Board (last December) with a lot of current players like Eoin Morgan, Shoaib Malik, Dwayne Bravo taking part," the official said.
These threats could be directly linked to point No.8 in the report which states: "Uncontrolled private investment into sports by commercial operators whose interests are aligned with short term financial gains rather than long term health and growth of sports."
Also, football's growth in traditional cricket nations is also listed as a threat in the SWG analysis along with a "lack of competitive tension in broadcast market".
"In a way, it is true. Save Star and Sony (networks), there aren't many who are ready to invest huge sums in cricket. So if it's a two-horse race, then you know that there aren't new broadcasters coming in," the official pointed out.
The report also speaks about "Collapse of traditional broadcast/sponsorship."
Add to this, the threat from unspecified "political uncertainties".
It is to be noted that India and Pakistan have not been not playing each other in bilateral series owing to the 2008 Mumbai terror attacks and the volatile diplomatic ties.