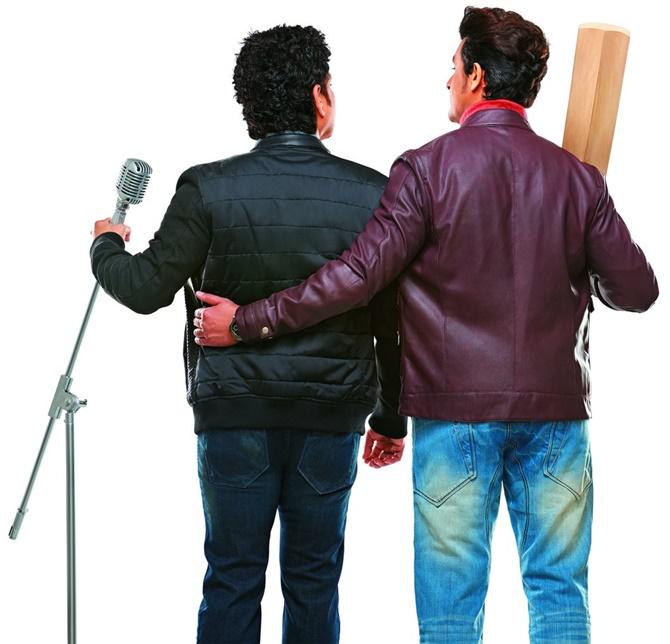 IMAGE: Is that Sonu Nigam and Sachin Tendulkar? Photograph: Twitter
A photograph is being circulated on social media where individuals aren't able to recognise who the celebrities are in the picture.
But now it seems they are singer Sonu Nigam and God of cricket Sachin Tendulkar in a role reversal. Needless to say that the image has gone viral online.
It was shared earlier on Twitter. It shows the back of the two personalities, with Nigam holding a cricket bat, while Tendulkar is seen holding a microphone.
So, is Nigam singing a song in Tendulkar's upcoming biopic Sachin: A Billion Dreams?
The true reason behind this role reversal is still not known.
It might be for a promotional video for his upcoming film which is all set to release soon.