Keeping faith in the Indian Premier League franchisee owners, BCCI president N Srinivisan refused to believe that the team owners may have some involvement in the spot-fixing as the Twenty20 league is under-scanner now.
A sting operation by a private TV channel led to suspension of five Indian players from the league by the Indian Cricket Board on allegations of spot-fixing.
The BCCI chief said it would be wrong to say at this stage if owners have any role in it.
"All the franchisees are people of stature behind it. It will be wrong to presume they are doing something wrong and then make enquiries. If something comes to light it is different. All the franchisees are reputable people and I have respect for them," Srinivasan was quoted as saying by CNN-IBN.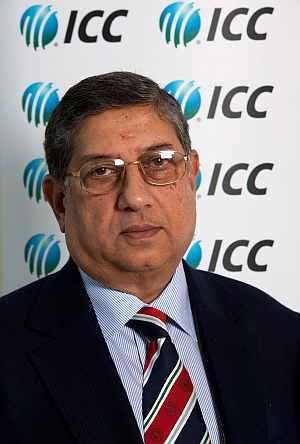 Srinivisan said the sting operation may have given some idea but may be it is restricted to just a few people.
"I don't think this operation can reflect what is going across the board. I can't deny what has happened because the evidence is there as what was shown yesterday. But at the same time it is a case of few individuals so I don't want to generalise on this," he said.
"I believe it will be a case of few individual players maybe out of greed or whatever taking wrong steps. I am not prepared to take a brush & paint the whole thing or say that this is rampant or anything like that."
He also said that the BCCI will enquire, as claimed in the sting operation by some players, that some people are being paid more than their contract fee.