The threat of a life ban looms large over him, but tainted India pacer Shantakumaran Sreesanth is unfazed. He is confident of come out clean in the spot-fixing scandal that rocked the Indian Premier League this year.
The fate of the cricketers implicated in the IPL spot-fixing scandal was up for discussion by the Board of Control for Cricket in India's disciplinary committee, which deliberated on its Anti-Corruption Unit chief Ravi Sawani's report on the scam that shamed the Twenty20 league.
Reports say Sawani has found the players embroiled in the scam guilty and recommended bans ranging from five years to a lifetime.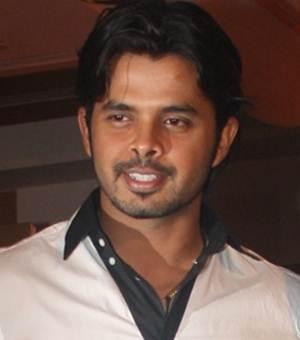 "They haven't said anything about the ban. I have full faith in the judiciary as well as the BCCI and I will come clean in this whole issue," Sreesanth said, after deposing before the three-member BCCI committee, headed by Board president N Srinivasan.
The one-man Sawani panel investigated allegations that three Rajasthan Royals players -- Ajit Chandila, Ankeet Chavan and Sreesanth -- conceded a pre-determined number of runs per over in exchange for money during the IPL this year.
All the three players served jail time after being arrested by the Delhi Police in the middle of the IPL.
"All the disciplinary committee members were very cooperative and it went off well. I gave them my side of the story. All I have dreamt from childhood is to play for India and I will never cheat the game. There was no argument with the committee, they were very cooperative," he said.
Sreesanth said his sole ambition is to play for India again.
"A lot has been said and done in my name but all I want is to start playing for India again. Everyone appeared before the committee and I was the last to appear."
Accompanied by a friend, Manoj, Sreesanth will take a flight back to Kochi in the evening.
All the cricketers played for the Rajasthan Royals in the IPL but their contracts were terminated by the franchise after the scandal broke.
The BCCI's Disciplinary Committee also comprises its vice-presidents, Arun Jaitley and Niranjan Shah.
Sawani, who heads the BCCI's Anti-Corruption and Security Unit, handed over the report to the Board during its Working Committee meeting in Kolkata last month.
Image: Shantakumaran Sreesanth