Kerala Cricket Association on Wednesday said it was premature to say whether pacer S Sreesanth, one of the accused in the IPL spot-fixing scandal, was guilty or not as a probe is currently going on into the whole issue.
"It is too premature to tell anything about the probe on whether Sreesanth is innocent or guilty. Delhi police and BCCI's anti-corruption wing are probing the issue. Let the inquiry be over. We have to wait," KCA secretary T C Mathew told reporters in Kozhikode.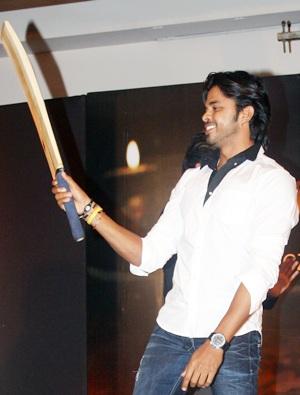 "We are not ready to neither support Sreesanth nor disbelieve Delhi Police," he said.
Mathew said if Sreesanth had not done anything wrong, he should be exonerated and return to international cricket with "more vigour".
He said KCA's stand on betting or spot-fixing was the same as that of the BCCI and they will not compromise on such illegal activities.
He replied in the negative when asked if the spot-fixing issue would affect Kerala cricket.
Mathew denied the charge that there was a tiff between Sreesanth and KCA.
"There is no doubt Sreesanth was a valuable player of Kerala. There is no tiff between KCA and Sreesanth. This has been clarified on several occasions," he said.
He said Sreesanth had motivated younger players in Kerala and had played a major role in helping cricketers like Sachin Baby and Sanju Samson getting a place in the Rajasthan Royals team.
Also Read
I'm innocent, never indulged in spot-fixing: Sreesanth
Bharat Petroleum suspend Sreesanth
'Sreesanth used 'fixing' money to buy mobile for girlfriend'
Photograph: Hitesh Harisinghani/Rediff.com