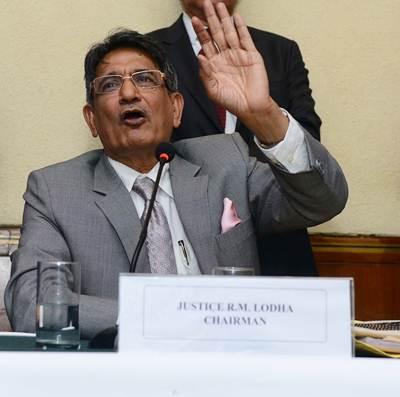 Justice Rajendra Mal Lodha, who headed the committee that proposed the two-year suspension of Chennai Super Kings and Rajasthan Royals, says the Board of Control for Cricket in India is free to terminate the two Indian Premier League franchises.
His clarification came in the wake of confusion over the committee's proposal, specifically over the extent to which the BCCI can act against the two franchises as follow-up to the committee's decision.
- Also read: Justice R M Lodha: Law is in his DNA
"It is for the BCCI to consider terminating the teams and the Supreme Court judgment is clear on that. The BCCI can do that," Justice Lodha told NDTV.
Asked why the Supreme Court-appointed committee itself did not ban the franchises, Justice Lodha said: "We have been appointed as a disciplinary committee and (Clause) 11.3 deals with contractual obligation and that has to be dealt by BCCI; so we can't go into it."
Clause 11.3 (c) of the BCCI-IPL franchise agreement says the agreement can be terminated if "the Franchise, any Franchise Group Company and/or any owner acts in any way which has a material adverse effect upon the reputation or standing of the League, BCCI-IPL, BCCI, the Franchise, the team (or any other team in the League) and/or the game of cricket."
The former Chief Justice of India's statement will force the BCCI to deliberate on the initial possibilities of terminating the two franchises when the Indian Premier League's Governing Council meets on July 19.
- Coverage: IPL spot-fixing saga
Image: Justice Rajendra Mal Lodha
Photograph: Manu Shankar/Rediff.com