The Indian-American woman, who was allegedly molested by Australian cricketer Luke Pomersbach, on Saturday, served a legal notice on Siddhartha Mallya asking him to apologise withing 48 hours for casting aspersions on her character or face legal action.
The victim -- Zohal Hamid -- also approached Delhi Commission for Women (DCW) complaining about Siddhartha's tweets on Friday after the arrest of Pomersbach, on charges of molesting her and attacking her fiance Sahil Peerzada in a five-star hotel on Friday.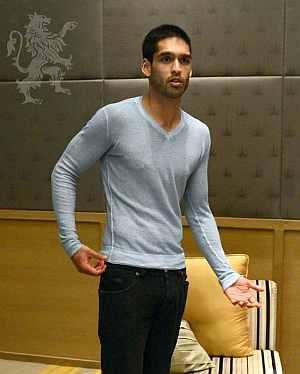 "I am really hurt, I am disappointed. It is a false statement. My attorneys are taking action against him," Hamid said.
Siddhartha, director of the Royal Challengers Bangalore set up by his father Vijay Mallya, accused the victim of talking nonsense and went on to allege that "she was all over me last night (Thursday) and asked for my bbm (blackberry messenger) pin".
She said she went to the IPL party with her fiance Sahil Peerzada, who was an invitee. "I did meet (Siddharth) Mallya. Sahil was with me," she said.
DCW Chairperson Barkha Singh said she has received Hamid's complaint regarding Siddharth. "We will take up the matter on Monday," she said.
A lawyer for Hamid said they will move court if Siddharth did not apologise within 48 hours for his comments casting aspersions on her character.
The lawyer said they demand an apology and if he does not do so, they will move the court as per law. "He should not have said that," he said.
Doctors attending on Peerzada said his hearing problem has improved.
"We will observe him for another 24 hours. It's an impact injury. We can't say impact of what. It can be hand or some blunt object, difficult for us to say. Now he is fit for statement," the doctors said.