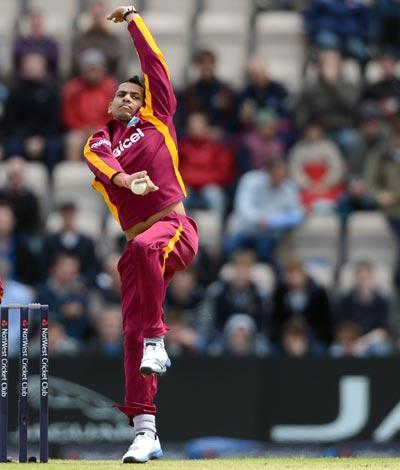 The International Cricket Council confirmed on Friday that following remedial work and retest, the bowling action of the West Indies' Sunil Narine has been found to be legal, and the off-spinner can now resume bowling in both international cricket and domestic cricket events worldwide.
At the retest, performed at the Sri Ramachandra University in Chennai on March 28, it was revealed that the amount of elbow extensions in Narine's bowling action for all his deliveries that were tested was within the 15-degree level of tolerance permitted under the ICC regulations for the review of bowlers reported with suspected illegal bowling actions.
The umpires are free to report Narine in the future if they believe he uses a suspect action, read a statement from the ICC..
Narine was reported during the third One Day International against Sri Lanka in Pallekele on November 7, 2015 and subsequently banned.
He is likely to miss Kolkata Knight Riders' opening match in the Indian Premier League against Delhi Daredevils in Kolkata, on Sunday.
The West Indies spinner, who arrived in India for the tournament and action retest last week, rushed home following the demise of his father.
Image: Sunil Narine
Photograph: Gareth Copley/Getty Images