Delhi Daredevils all-rounder Irfan Pathan feels he will be able to serve the beleaguered team as a batsman better, provided he is promoted in the batting order.
"I would like to bat higher up the order to actually show by responsibility and deliver to my capability, because sometimes batting lower down the order there aren't enough balls left," Pathan said.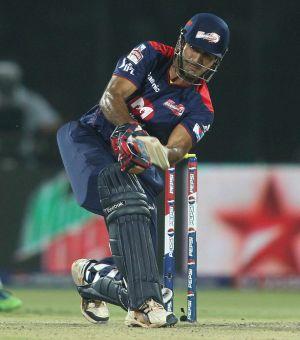 "I feel I can give a lot more to the team than what I am doing because I have the technique to bat higher up the order and actually play the long innings," the 27-year-old added.
The player from Baroda said he was doing a decent job with the ball.
"Even in bowling, I think I am bowling fine. It is just a matter of taking wickets. The economy rate that I am going at is pretty fine, going by T20 cricket," he was quoted as saying by the IPL website.
Talking about the much-improved performance of bowlers in the ongoing sixth edition of the Indian Premier League, he said, "I really think when the pitches are a bit slow the scores are not going to be huge.
"The more the ball is going to come onto the bat the higher scoring game it will be. So I think some of the pitches have been slow and when that happens the bowlers are obviously going to be on top of the game.
"Bowlers are taking the edge, they are getting smarter, they are learning and understanding, they are going to gain more experience on what the batsman is trying to do. Bowlers are obviously thinking."
Photograph: BCCI