Two top BCCI officials -- secretary Sanjay Jagdale and treasurer Ajay Shirke -- on Friday quit their respective posts in a bid to put pressure on beleaguered Board president N Srinivasan to step down in the wake of the IPL spot-fixing and betting scandal.
Jagdale said he quit as he was deeply hurt by the current crisis that has hit Indian cricket.
"Yes, that's true, I have resigned from the post of honorary secretary of BCCI," Jagdale said.
- N Srinivasan and the men who matter in the BCCI
"I don't want to comment further, but I am deeply hurt by the recent developments in Indian cricket. I thought it's better to get out so that some new faces come in and deal with it in a better way," he added.
He, however, refused to divulge the details of the resignation letter sent to Srinivasan.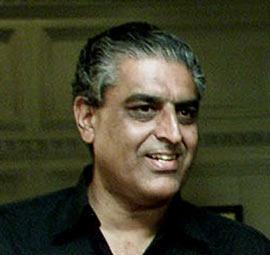 "I can't comment about the resignation letter I have written to the president. It's proper to inform the president and I have done that.
Jagdale said he will no longer be part of the three-man inquiry commission set up by the BCCI to go into allegations against Srinivasan's son-in-low and Chennai Super Kings team principal Gurunath Meiyappan, who was arrested on charges of betting in IPL, and the Rajasthan Royals franchise.
"I have already expressed my inability to be part of the commission," Jagdale said.
"I can't comment on whether other BCCI members would follow suit and resign."
He declined to comment on whether Srinivasan should also tender his resignation.
Shirke also confirmed his resignation.
"I have spelt out my reasons (for resignation). I don't want to comment any further. I have already spoken to the media at length," Shirke said.
Earlier in the day, buckling under relentless pressure on him to quit, Srinivasan convened an emergency meeting of the Board's all-powerful working committee on June 8 to discuss the current crisis arising out of betting and spot-fixing in IPL.
The beleaguered president's decision came after three important members called him up to convene such a meeting and asked him to announce it by the evening in what is seen as the first step towards possibly ousting him.
There is intense speculation that joint secretary Anurag Thakur and five vice-presidents will also put in their papers by Saturday.
The five vice-presidents are Arun Jaitley (North), Niranjan Shah (West), Sudhir Dabir (Central), Chitrak Mitra (East) and Shivlal Yadav (South).
However, Chitrak Mitra denied that he is planning to quit.
"I have no plans to quit nor am I under any pressure to do so," he said.
There are reports that the vice-presidents are set to resign in a bid to put further pressure on Srinivasan so that he quits on his own.
Image: Sanjay Jagdale
Photograph: Jayanta Shaw/Reuters