Against the backdrop of allegations of spot-fixing during IPL matches, Union Minister Ajay Maken said the Board Of Control For Cricket In India - the national governing body for cricket in India - should come under the ambit of the RTI Act.
"BCCI should agree to come under RTI. Any organisation entrusted with job of selecting a National Team cannot call itself a Private Body!," Maken, who till recently held the Sports portfolio, tweeted.
His Twitter account clarifies that the Union minister's tweets are personal.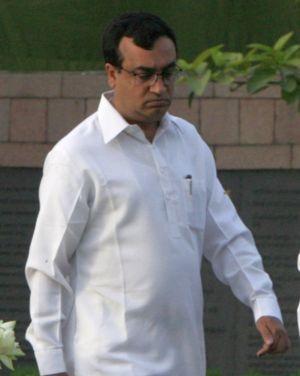 Maken, who holds Housing portfolio at present, said the Centre has already taken a stand before Central Information Commission (CIC) that the Board of Control for Cricket in India (BCCI) should be under the ambit of the Information law.
During his stint in the Sports Ministry, Maken had tried to bring transparency in sports bodies through the Sports Bill. But following divergent views within the Union Cabinet, he was asked to redraft certain provisions.
In December, 2011 the Sports Ministry had informed the CIC that there are "just and reasonable grounds" for bringing BCCI under the ambit of the Right to Information Act.
In a seven-page written statement submitted before the CIC, the Sports Ministry had said although there is no direct funding of the BCCI, it gets "substantial indirect funding" from the government in the form of revenue forgo like "concessions in income tax, customs duty, etc" and land at concessional rates for stadiums.
The Ministry also said BCCI is performing the functions "akin" to State and 'public duties' by selecting national teams and representing India in international events.
According to section 2(h) of RTI Act, even a non-government organisation comes under the ambit of the transparency law if it is substantially financed, "directly or indirectly" by funds provided by the appropriate government.
Photograph: B Mathur/Reuters