The eight IPL franchises will submit their 'Player Retention Lists' on Friday, January 10. A look at the players likely to be retained.
It is getting predictable yet again.
Even before the auction for seventh edition of Indian Premier League happens it is clear that most of the key players will stay put.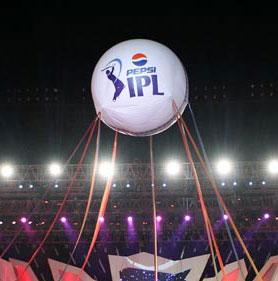 A new rule, which enables the franchises to hold on to five players apiece, has ensured the auction, when it does take place, will be more or less a formality.
As things stand, defending champions Mumbai Indians and twice winners Chennai Super Kings are the two franchises which are set to retain all five players when the teams submit their lists on Friday.
Mumbai and Chennai have the biggest fan base all over India and have a core set of players that has remained pretty much the same over the years. As such, all efforts are being made to retain the players, and the existing fan base.
As far as Board of Control for Cricket in India president N Srinivasan's franchise is concerned, skipper Mahendra Singh Dhoni will be retained along with Ravindra Jadeja, Ravichandran Ashwin and Suresh Raina, all India regulars.
The choice of foreign player will be between the West Indies' Dwayne Bravo and South Africa's Faf du Plessis.
Dhoni's fascination for seam-bowling all-rounders is widely documented, and Bravo certainly holds an edge over the South African, who has also caught the imagination with his big-hitting prowess.
For Mumbai Indians, it will be the first season without Sachin Tendulkar, and skipper Rohit Sharma and the immensely popular Kieron Pollard are the two automatic choices for retention.
Mitchell Johnson's red-hot form and his performance in the Ashes also makes him a contender for a place in the retention list.
Sri Lankan slinger Lasith Malinga, who provided brilliant service over the years is also in Mumbai Indians' wish-list. Since there is the possibility of a part of the IPL matches being played in Sri Lanka, Malinga's expertise on tracks at the Premadasa stadium or Pallekele or Hambantota grounds will certainly come handy.
Dinesh Karthik's glove work along with his explosive batting makes him a strong candidate for retention while Ambati Rayudu and Harbhajan Singh are also in the frame.
Harbhajan, with 24 wickets in the last edition and a better brand value, is slightly ahead of Rayudu in the race.
Royal Challengers Bangalore also have an easy choice. It will be their skipper Virat Kohli, currently India's best batsman, and the dynamic Jamaican game-changer Chris Gayle and AB de Villiers.
For Delhi Daredevils, it could be a new beginning, having had a horrible last season.
Virender Sehwag is unlikely to be retained following a prolonged slump in his batting and poor fitness. There is an outside chance of David Warner making the retention list but the Delhi management always has the option of buying Warner back from the auction pool.
Kolkata Knight Riders are all set to retain their captain, Gautam Gambhir, who led the team to its maiden IPL triumph back in 2012.
West Indies spinner Sunil Narine and speedster Mohammed Shami are also in the wish-list of the Shah Rukh Khan co-owned franchise.
Rajasthan Royals, following the retirement of Rahul Dravid, will automatically promote Shane Watson as skipper. Talented wicketkeeper-batsman Sanju Samson and Ajinkya Rahane are two players the Shilpa Shetty co-owned franchise may consider holding back.
Sunrisers Hyderabad, who started off last season with a good show, will retain Shikhar Dhawan and Dale Steyn for sure. There is a choice between new ODI sensation Quinton de Kock and West Indies all-rounder Darren Sammy.
Kings XI Punjab is also one franchise that will look to build a team afresh after the retirement of Adam Gilchrist. They have the option of either retaining or buying back South African hard-hitter David Miller, who made quite an impression last season.
The bottom line, though, is that before the auction takes place, the key players will be taken.