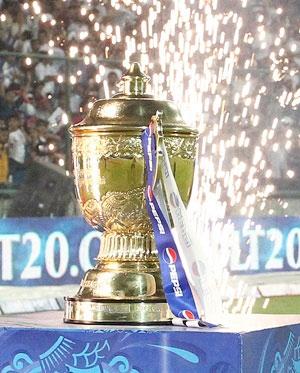 General election dates: April 7 to May 12
Counting of votes: May 16
IPL window: April 9 to June 3
With the dates for the general elections finalised, Indian Premier League chairman Ranjib Biswal said 60 to 70 per cent of the matches in the seventh edition of the Twenty20 tournament will be held in India.
The decision to host "bulk of the matches" in the country was taken after a meeting of Board of Control for Cricket in India bigwigs, including its president N Srinivasan, senior vice-president Rajeev Shukla, secretary Sanjay Patel, Biswal and IPL CEO Sundar Raman at a hotel in Delhi on Wednesday.
Biswal insisted that since the IPL is a domestic event, the BCCI's main objective is to conduct most of the matches in the country.
"Now that the elections dates have been finalised, we are working towards hosting bulk of the matches in India. Since it is the Indian Premier League we need to accommodate as many matches in India," Biswal told reporters after coming out from a meeting of the IPL governing council.
"Today, we discussed about foreign venues but we haven't decided yet as we need couple of days more to finalise the offshore venue," he said.
The election commission, on Wednesday, announced the dates of the 16th Lok Sabha polls, which will be held on nine days from April 7 to May 12, the highest number of phases so far.
The counting of votes in all the 543 Lok Sabha constituencies, involving 81.4 crore voters, will be done on May 16.
According to sources in the BCCI, the Twenty20 event -- the window of which has been kept from April 9 to June 3 -- will be shifted to India after the counting of votes.
"After May 16 IPL 7 matches will be held in India. But South Africa as an alternate venue has effectively been ruled out since South Africa wanted to host the entire tournament," a source said.
Besides South Africa, the United Arab Emirates and Bangladesh were the other countries which are in fray to host part of IPL 7.
Image: The IPL winner's trophy