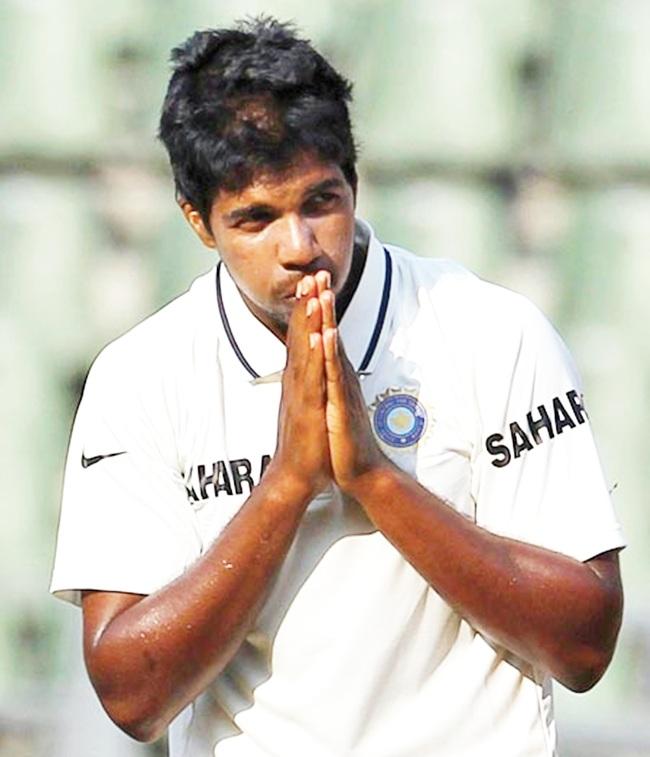 India's Varun Aaron reacts. Photograph: Reuters
Raymond Goveia, the grandfather of Indian speedster Varun Aaron, died of a massive heart attack in Bangalore on December 25, according to family sources in Jamshedpur on Saturday.
The 82-year-old Goveia is survived with wife, four daughters and six grandchildren, said Daryl Pereira, Aaron's maternal uncle.
Aaron, who is currently doing national duty in Australia, has already left for home and will be reaching Bangalore on Sunday to attend the funeral mass, which will be held in the afternoon at St Anthony Church, Pereira said.
Pereira said it was because of Goveia that Aaron became a cricketing star as he had ensured Aaron trained from an early age of seven years.