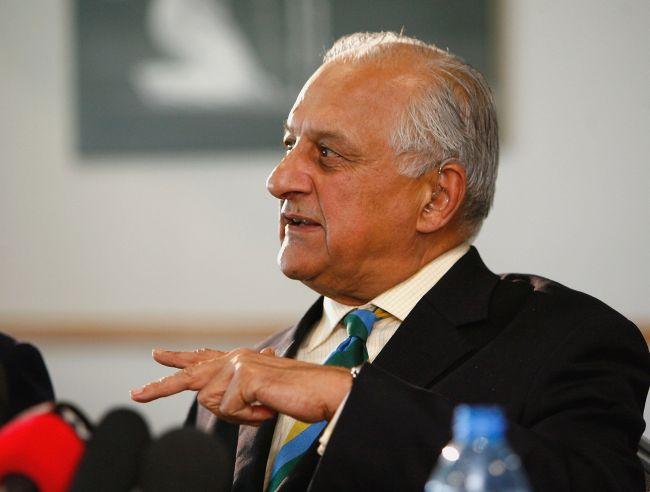 Pakistan aren't exactly 'begging' India to play against them but Pakistan Cricket Board chairman Shaharyar Khan said they are well within their rights to 'push' the Board of Control for Cricket in India into honouring the Memorandum of Understanding for six bilateral series between the two countries.
"We are not begging them to play us. Please don't get that impression. But they (BCCI) signed a proper Memorandum of Understanding with us to play six bilateral series between 2015 and 2023 and they didn't meet their commitment," Shaharyar told the media in Islamabad on Thursday, after attending a meeting of the national standing committee on sports.
"It is our right as a cricket nation to push them to honour the MOU. They immediately owe us at least two home series as the last full bilateral series was played in India in 2007. In the MOU, Pakistan was to host four series between 2015 and 2023," he said.
Shaharyar, a former career diplomat, said that both countries have to play bilateral cricket according to the MOU signed in 2014 during the ICC meeting and the PCB depended on these series for huge financial boosts.
He said Pakistan had lost huge revenue due to India's refusal to play them and that is the reason the matter has also been taken up in the International Cricket Council's executive board in Cape Town.
"We have been consulting our lawyers on this issue of the MOU and we will be taking up this case of bilateral series at the Asian Cricket Council (ACC) meeting this month," he said.
Shaharyar was recently elected Chairman of the ACC and will chair the next meeting in Colombo on December 17.
Though the ACC meet is being held to discuss development issues and future schedule of tournaments, the PCB chief said he will be discuss the MOU with India.
Image: Pakistan Cricket Board chairman Shaharyar Khan