Former England skipper Nasser Hussain has said that his controversial "donkey" remark against a few Indian cricketers during their one-off Twenty20 match against England was not intended to attack any player personally.
"I don't want to say too much about this because I have found the reaction amazing. I just can't believe the fuss over what is a bit of cricket slang. It's a term I used all the time when I was a captain. Nothing personal was intended," Hussain said.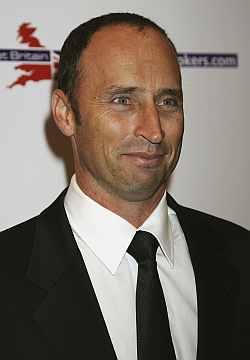 The controversial remark caused a furore in India, with several former Indian cricketers criticising Hussain and the BCCI taking up the matter with the England and Wales Cricket Board (ECB).
While commentating during the lone Twenty20 International between India and England at Chester-Le-Street, Hussain, referring to some Indian fielders, had said, "there are one or two donkeys" still in the side.
"I would say the difference between the two sides is the fielding. England are all-round a good fielding side. I do believe that India have few...3 or 4 very good fielders and one or two donkeys in the field still," Hussain had said.