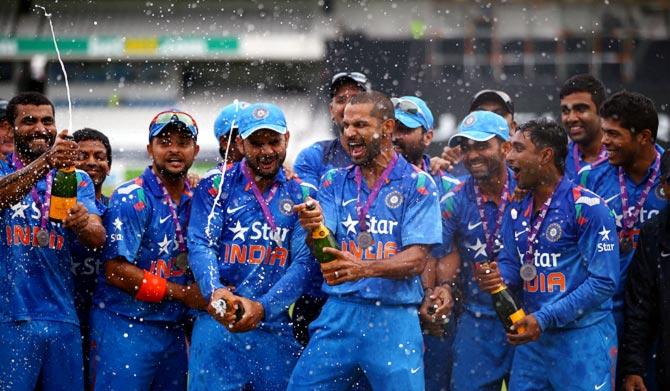 The Indian team celebrate after winning the ODI series against England. Richard Heathcote/Getty Images
With the teams entering the final phase of their preparations for next year's World Cup, former batting great Ian Chappell said defending champions India, Australia and South Africa are the favourites to win the game's showpiece event.

"As teams enter the home straight in preparation for next year's World Cup, it seems that three of the big names are in an advanced state of readiness and a fourth is primed for an early exit," Chappell wrote in his column in ESPNCricinfo.

"The winner is likely to come from the trio of Australia, India and South Africa, with captaincy playing a role in any success, whilst West Indies is the dark horse. As for England, captaincy is likely to play a part in the dark days ahead, and the outstanding feature of their World Cup trophy cabinet is likely [to] remain a 39-year-old piece of velvet carpet," the former Australian captain said.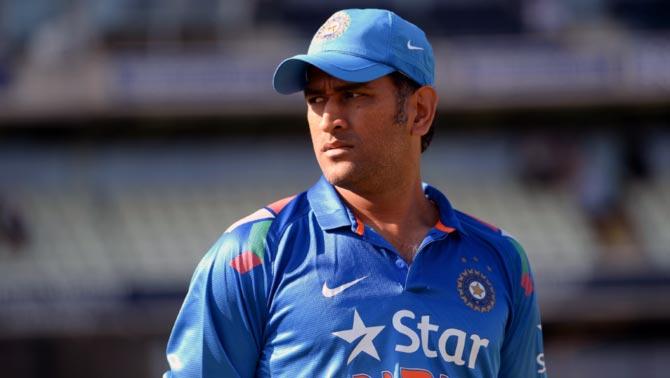 India captain Mahendra Singh Dhoni. Gareth Copley/Getty Images
The cricketer-turned commentator said that the leading teams -- India and Australia -- are in good shape partly because of strong leadership.

Chappell asserted that despite Mahendra Singh Dhoni's obvious flaws as a Test captain, he is still an excellent leader in the shorter forms of the game.

He argued that Dhoni will have to overcome some of the team's perceived shortcomings to win back-to-back World Cups.

Though they are the defending champions, there are lingering doubts about India's ability on bouncy pitches. Is the batting up to it and do they have the pace bowling firepower to utilise these conditions? The seam bowling will suffice in New Zealand's more friendly conditions but in Australia they may be found out.

"If India can survive long enough they might be rewarded with a semi-final against Australia at the SCG; that would be their best chance of consecutive final appearances," he said.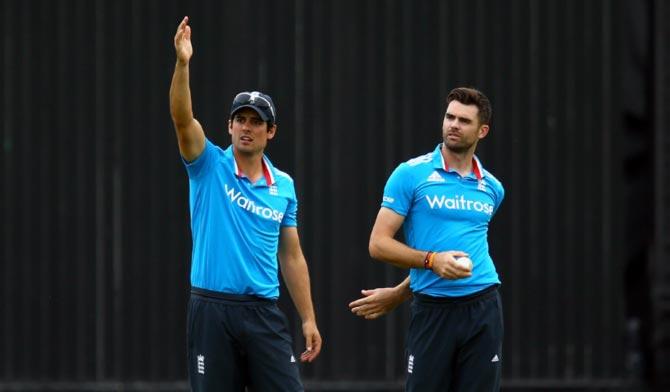 England captain Alastair Cook (left) with James Anderson. Richard Heathcote/Getty Images
Stressing that England's World Cup preparations are in disarray, Chappell said they seem unsure of their strongest line-up and stubbornly adhering to an outdated approach to ODI batting.

"Against India, the style they produced seemed to revolve around avoiding eating a late dinner," he said.

"Alastair Cook may well believe that Graeme Swann's assertion, 'England doesn't have a cat in hell's chance of winning the World Cup', is not helpful, but that doesn't mean the comment isn't as accurate as one of Swann's probing offbreaks," he added.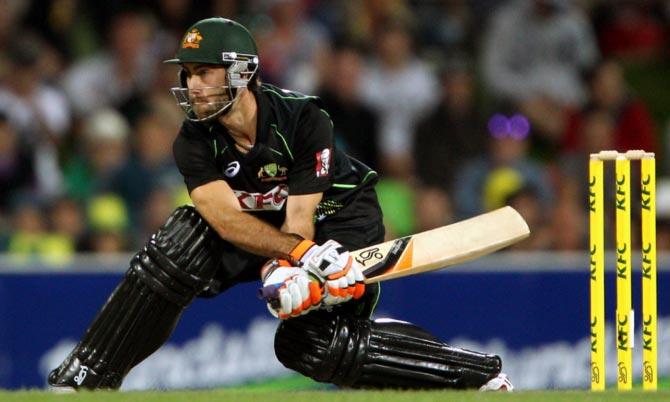 Glenn Maxwell of Australia plays the reverse sweep. Robert Prezioso/Getty Images
Contending that if Australia's fearless stroke-makers David Warner, Aaron Finch, Shane Watson, Mitchell Marsh and Glenn Maxwell fire, Chappell said 300 will be a standard fare.

"There's no other team in the competition with that amount of firepower and Australia shouldn't have to worry about pitches that are spin-friendly during a home World Cup," Chappell said.

"Australia will be desperately hoping Michael Clarke can remain fit for the competition. His dodgy back is now causing him regular problems, and coming at the end of a tough season, the World Cup will stretch his resilience as well as his hamstrings," he said.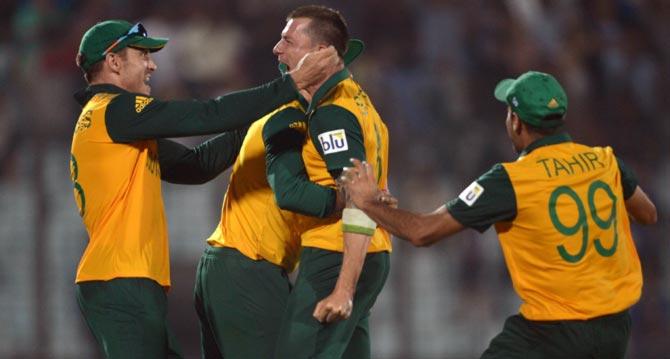 Dale Steyn (centre) celebrates a wicket with his team mates. Gareth Copley/Getty Images
Talking about the third favourite team South Africa, Chappell said they are a good side but will be missing the monumental dual contributions of premier all-rounder Jacques Kallis.

"His absence has tilted the balance slightly and there is now an unwieldy reliance on AB de Villiers, Hashim Amla and Faf du Plessis to score heavily, and on Dale Steyn to strike regularly. Bowlers like Morne Morkel and Wayne Parnell can be wildly inconsistent and a bad day in a knockout match can spell doom," he said.