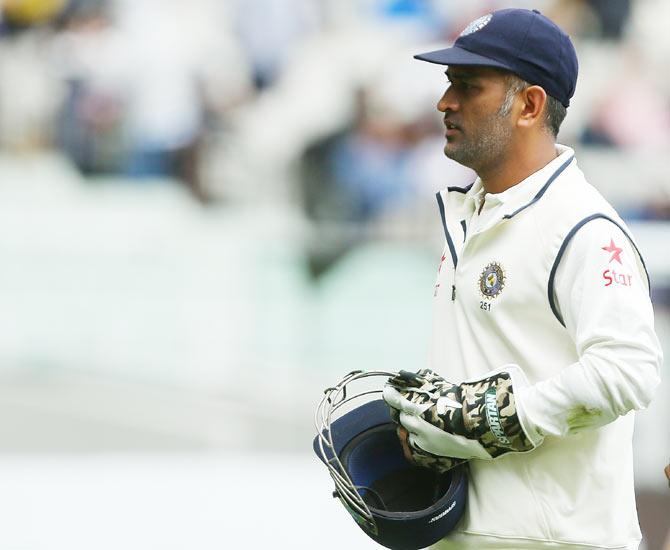 Mahendra Singh Dhoni of India leaves the field on day five of the Third Test match between Australia and India at Melbourne Cricket Ground on December 30. Photograph: Chris Hyde/Getty Images
Being Mahendra Singh Dhoni's understudy for the past four years has taught Wriddhiman Saha the virtue of patience.
Now after Dhoni's walk into the sunset, Saha's time has finally come.
The Bengal batsman revealed that Dhoni made a crucial announcement in the dressing room on the day he retired from Test cricket.
"MS addressed us in the dressing room after his retirement and told us that 'this is the core of the Test team that will remain for the next 7-8 years'. We should all try and perform to the best of our abilities and grab the chances that come our way," Wriddhiman said on the sidelines of Bengal team's training session at the Mohan Meakin ground in Ghaziabad ahead of their Ranji Trophy match vs UP.
The 30-year-old said that he received a lot of encouragement from Team Director Ravi Shastri and chief coach Duncan Fletcher as well as his teammates.
"Both Ravi Shastri and Duncan Fletcher were very supportive once MS announced his decision to retire from Tests. They had a lot of encouraging words for me before the Sydney Test as well as the first Test in Adelaide where the skipper was out due to injury.
"Their mantra was simple -- Be positive and enjoy each and every minute," said Wriddhiman, who has now played four Tests including three in Australia.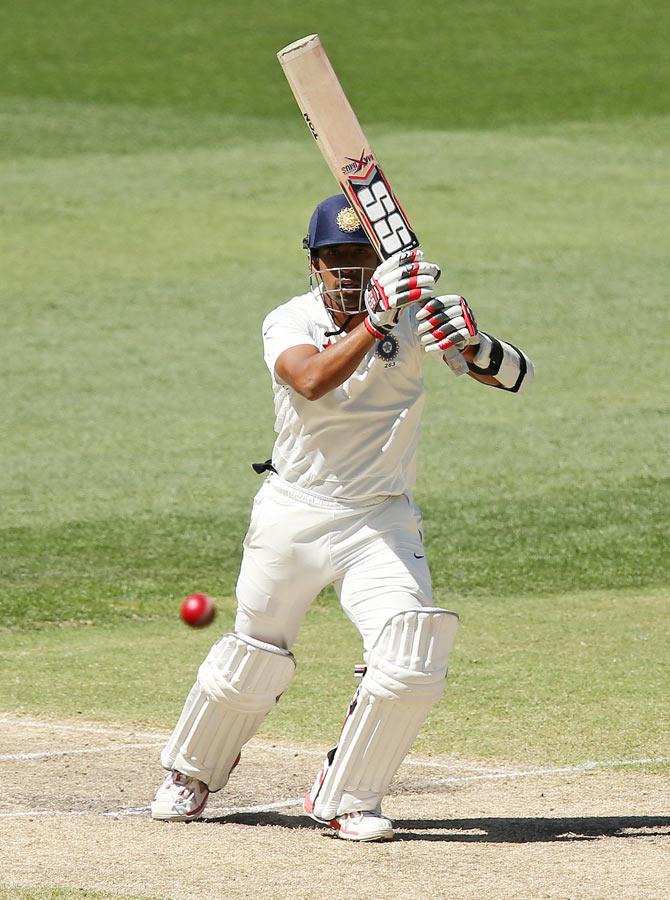 Wriddhiman Saha of India bats. Photograph: Morne de Klerk/Getty Images
When asked if the pressure is less on him now that Dhoni has retired from the five-day format, Wriddhiman replied, "I have never ever thought like that. You don't play cricket thinking that there will be comparatively lesser competition than what it was before. The opportunity is there for everybody and whoever performs will play. For me, I used to work hard even when Dhoni was playing Test cricket and it won't even change now."
Wriddhiman is an introvert but there is this dry sense of humour which would have everyone in splits.
Asked if he found the domestic bowling attack easier to handle after coming back from Australia (he scored 166 vs J&K in last game), he replied with a straight face, "Actually, it was difficult, I must admit. Because in Australia, the deliveries bowled at 140-145 kmph on average was hitting the bat much earlier. The moment I came back, the speed was 20 kmph less and I was trying to reach towards the ball and still can't hit it."
Wriddhiman does acknowledge that he didn't score too many runs despite getting starts (25 and 35) in the first innings of both the Test matches Down Under.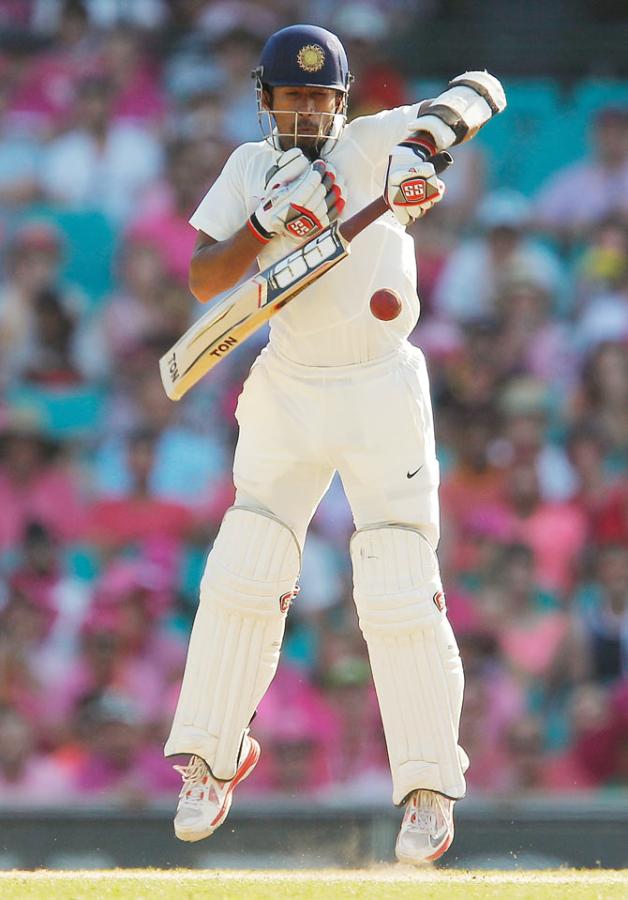 Wriddhiman Saha of India takes evasive action on day three of the Fourth Test between Australia and India at Sydney Cricket Ground. Photograph: Brendon Thorne/Getty Images
"I believe having toured Australia with the senior team and playing a Test match did help me in my homework. Ideally, I should have gone and capitalised on the start that I got in both Test matches but it didn't happen. Hopefully, I will be converting the start next time around," added Wriddhiman.
He did receive some flak for his uncharacteristic heave off Nathan Lyon in the second innings but he is ready to defend his plan of action.
"The game-plan was to play positively. Since two players before me (Rohit Sharma and Ajinkya Rahane) got out trying to defend, I tried to be positive and counterattack. That could have been a second six had it connected. It was the execution that was wrong but I don't think that the planning was wrong," the normally reticent Wriddhiman explained in his defence.
Wicketkeeping has always been the top priority and although bowlers had a tough time, Wriddhiman has no complaints keeping wickets for nearly 382 overs (381.3 to be precise) in two Test matches.
"Absolutely no problems keeping wickets. I enjoy keeping and in any case, even for Bengal I am keeping wickets for over 100 overs (180 plus overs vs J&K)," he said with a wry smile which also was an indication of Bengal's limited bowling resources.