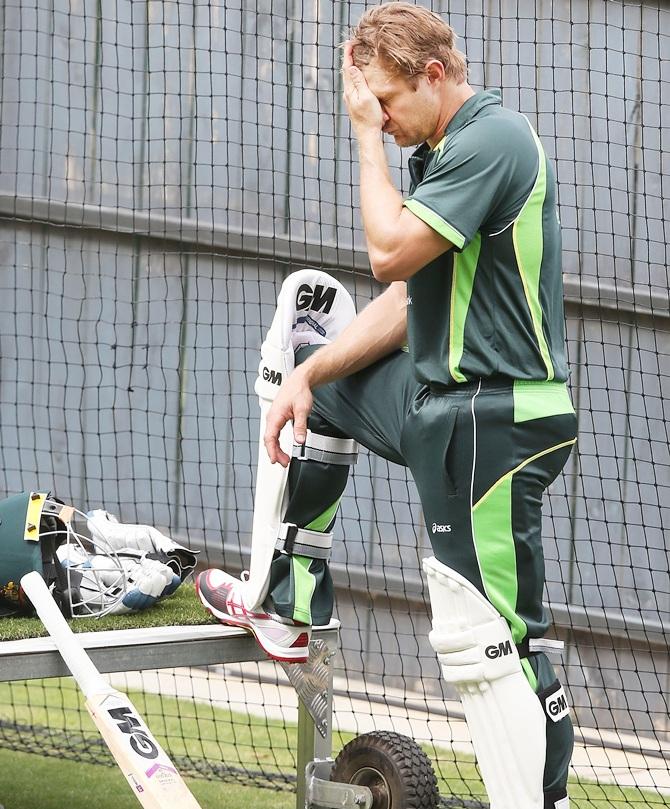 Image: Shane Watson cools down after batting during an Australian nets session. Photograph: Michael Dodge/Getty Images
Phillip Hughes's adopted home had witnessed a gamut of emotions before the start of the first Test against India at Adelaide on Tuesday.
Australia all-rounder Shane Watson had the unique honour of using the players' locker formerly meant for Hughes in the dressing room of Adelaide Oval.
The 33-year-old Watson was one of four Australian players on the field at the Sydney Cricket Ground when Hughes was felled by a bouncy delivery during a Sheffield Shield game about two weeks ago. The bouncer proved to be so fatal that Hughes' life was cut short at 25.
As per the allocations of seats inside the dressing room, the experienced Watson is occupying the chair of his once younger Australian teammate, who had made South Australia his home.
Australian captain Michael Clarke is keeping his gears in the locker of Redbacks batsman Tom Cooper, Hughes' housemate and the man at the other end when tragedy struck on November 25. Having never regained consciousness, Hughes passed away two days later.
Hughes, whose name is still mentioned above the locker at Adelaide Oval, is the 13th man for the first Test and his title appeared on the official team sheet submitted this morning.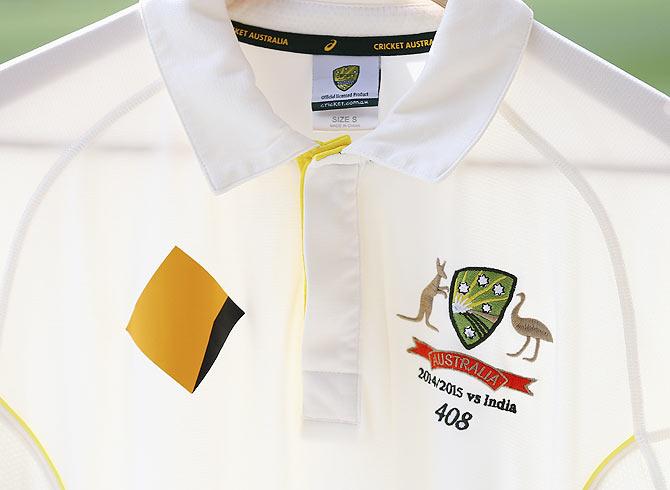 Image: The Test shirt of Michael Clarke of Australia is seen displaying 408, the Test Cap number of the late Phillip Hughes. Photograph: Ryan Pierse/Getty Images
His Test number 408 is being worn by every Australian player instead of their own, the number placed below the crest on their shirts.
Pace spearhead Mitchell Johnson had said it was important for the team and Hughes' family that his life was celebrated in appropriate manner.
"It's really special. His family, I think that would make them very proud," Johnson had said.
"I'm very proud to be able to wear that number through this Test. It's all very special."