- 'As Indian captain I was not supposed to act in that manner. In no way I can justify my act of defiance. Whether I was out or not, I should not have reacted that way'
- 'I was too young at that time to react. But I can say one thing that we were all with the captain. Whether right or wrong, we backed our skipper'
More than three decades after the infamous walkout incident in the Melbourne cricket Test which generated huge controversy, former India captain Sunil Gavaskar said on Saturday that he regretted his act of dissent, terming it a big mistake on his part.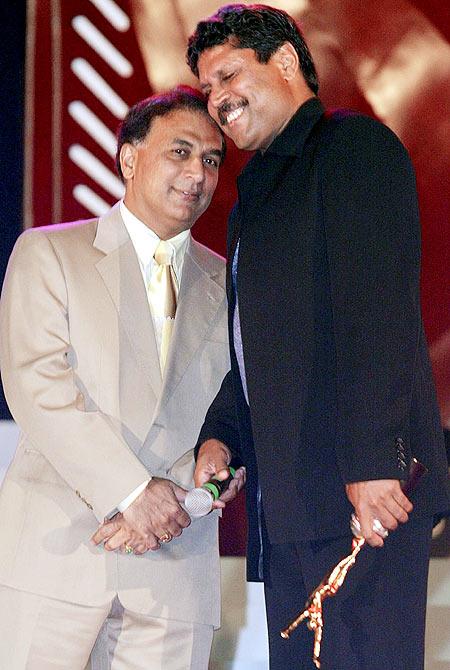 In the 1981 series that had been dogged by some inconsistent umpiring, a Dennis Lillee in-cutter caught Gavaskar plumb in front and umpire Rex Whitehead, standing in just his third Test, raised the finger. But Gavaskar, who thought that the ball had got his bat on the way to the pad, protested by standing his ground long enough.
Gavaskar also slapped his pads with the bat, letting the umpire know about his anger. As Gavaskar reluctantly started to leave, Lillee reportedly made one comment too many and the Indian snapped, returned to the crease and instructed fellow opener Chetan Chauhan to walk off the pitch with him.
A bemused Chauhan did as he was told, but at the boundary rope, the batsmen were met by team manager Shahid Durrani and Bapu Nadkarni, the assistant manager.
Chauhan was persuaded to return to resume his innings, while Gavaskar walked into the pavilion.
"I regret the decision. It was a big mistake on my part. As Indian captain I was not supposed to act in that manner. In no way I can justify my act of defiance. Whether I was out or not, I should not have reacted that way," Gavaskar said during a tea-time chat show with Sanjay Manjrekar and Kapil Dev on Star Sports.
"If the incident would have occurred in present times then I would have been fined," he added.
Durrani's quick intervention saved the incident from becoming far more serious. Had Gavaskar succeeded in his walk-off, India would have been forced to forfeit the Test and faced suspension as a result.
Gavaskar also spoke about how the team was charged up to defend the total as Australia were set a relatively modest 143 to win.
"Both Shivlal Yadav and Dilip Doshi were injured but they played that match. We never used to celebrate as the cricketers of today do but when Kapil took a wicket, Yashpal Sharma was excited and congratulated him and we all surrounded Kapil."
A young Kapil Dev, who was on his second overseas tour, then spearheaded the Indian attack with aplomb to take a five for 28 and help skittle out the hosts for 83 as India were able to draw the three-match series 1-1.
Speaking about the incident Kapil said that the team was with Gavaskar.
"I was too young at that time to react. But I can say one thing that we were all with the captain. Whether right or wrong, we backed our skipper. He (Gavaskar) can now say sitting here that it was wrong but at that time we were all with him," Kapil said.
Image: Former Indian all-rounder Kapil Dev (right) with former Indian batting legend Sunil Gavaskar
Photograph: Arko Datta/Reuters