Ravichandran Ashwin is delighted that the hard work he has put in fine-tuning his slip catching is paying off
'Slip catching is all about perception, you can't just go in there and start taking catches'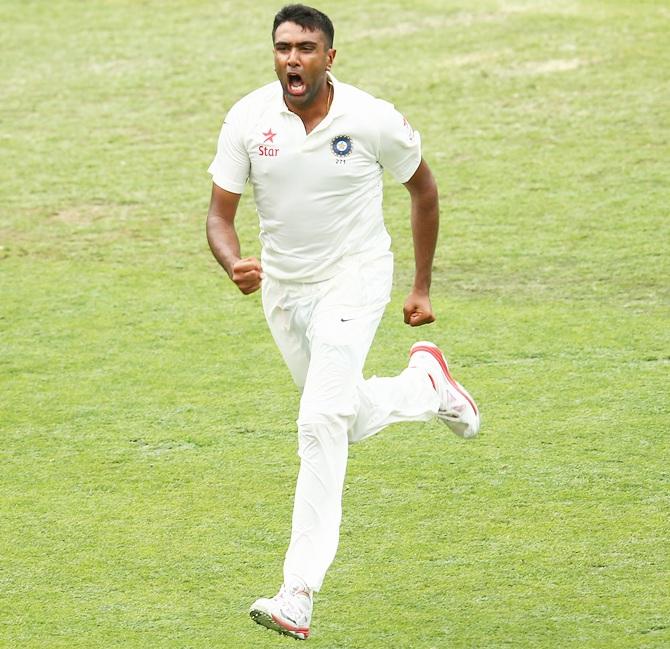 Ravichandran Ashwin of India celebrates. Photograph: Cameron Spencer/Getty Images
Ravichandran Ashwin believes India still have work to do in the slip catching department but the lanky off-spinner is delighted that the hard work he has put in fine-tuning his technique is paying off.
PHOTOS, Day 2: Hazlewood, Smith lead Australia's fightback
The retirement of Rahul Dravid and VVS Laxman in 2012 not only left huge void in the batting line-up but also deprived India of two pairs of safe hands in the slip cordon.
Ashwin back-tracked from first slip to pouch David Warner's top-edge on Thursday and later timed his jump to perfection to grab a two-handed, over-the-head catch to send back Shaun Marsh on day two of the second Test at the Gabba.
"When you tour overseas a lot, there is not so much bowling to do, so I look to contribute to the team in other ways," the 28-year-old spinner said.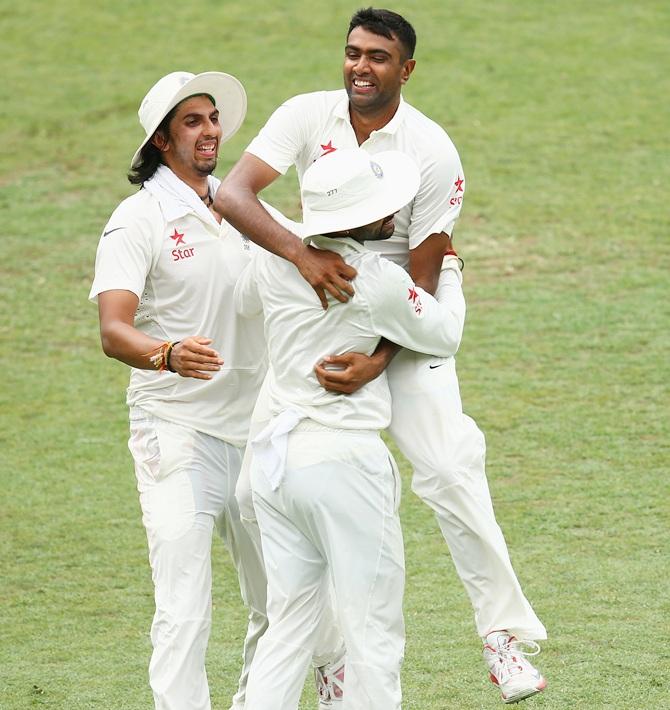 Ravichandran Ashwin of India celebrates with team mate Shikhar Dhawan after dismissing Shane Watson of Australia. Photograph: Cameron Spencer/Getty Images
"One of those ways is with the bat and the other is slip catching.
"With Rahul Dravid and Laxman having left the team, slip catching is somewhat iffy for us. To work on it is not an easy deal because it was a senior slip cordon they left," said Ashwin, who scored 35 before returning to dismiss Shane Watson.
"Slip catching is all about perception, you can't just go in there and start taking catches, you have to be really patient and put your yards in.
"I think I've taken about a thousand catches this year so happy to get one."