'Time to look for a fresh set of bowlers'
'It just wasn't penetrative enough and it didn't look as if they wanted to take 20 wickets'
'Every single time Kohli came out to bat it seemed he was going to score a hundred'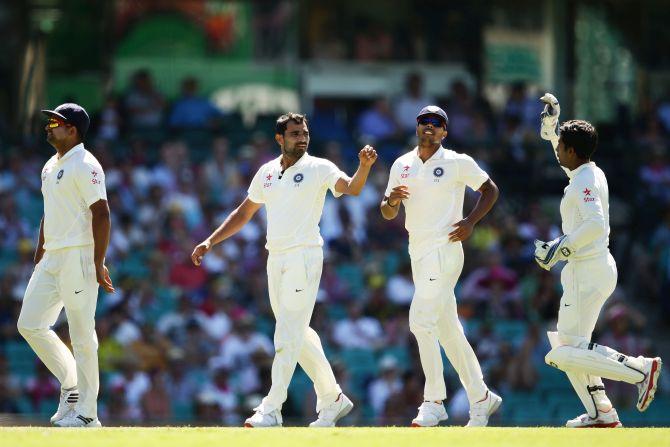 Mohammed Shami (C) of India celebrates with team mates after taking the wicket of Joe Burns of Australia. Photograph: Matt King/Getty Images
Coming down heavily on the Indian bowling attack in Australia, former captain Sunil Gavaskar said that it's time "we look for a fresh set of bowlers" in the Test ranks to ensure better showing in overseas conditions.
The attack comprising Ishant Sharma, Mohammed Shami, Bhuvneshwar Kumar, Umesh Yadav and Ravichandran Ashwin failed pick 20 Australian wickets in all the four matches as the visitors conceded the Border-Gavaskar Trophy by going down 2-0. Gavaskar said that it's time for change.
"This was the second that three out of the four bowlers were in Australia and for the second time they were taken to the cleaners as they were in 2011-12. So you really can't keep them going despite the fact that they might bag wickets in a domestic series because overseas in the last three years they have done nothing. So like we have done with the batting, we have to look at a fresh set of bowlers and you will find them in domestic cricket," Gavaskar told NDTV.
"If you see the way the new batting came good. When the last trip was there, you had Rahul Dravid, Virender Sehwag, Sachin Tendulkar, VVS Laxman, they still weren't able to do much on that particular trip. Now on this trip you had new batsmen. Apart from Kohli everybody else was playing in Australia for the first time. You showed faith in the new lot, I think you got to show faith and patience in a new lot of bowlers as well," he added.
'If they had the bowling then it would have been a completely different story'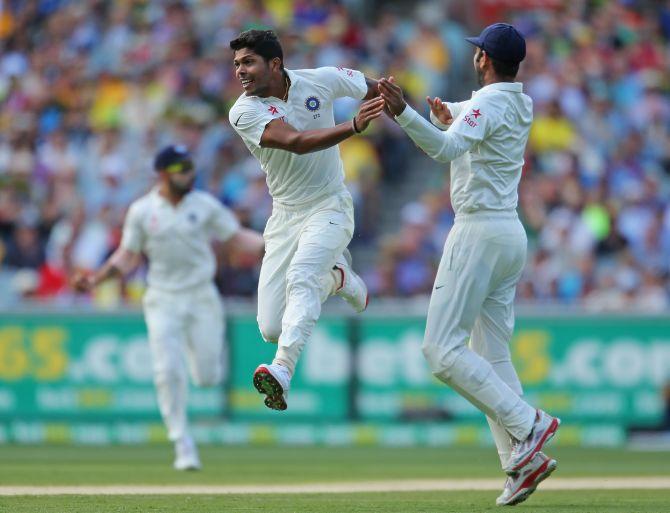 Umesh Yadav. Photograph: Scott Barbour/Getty Images
Even if Shami got a five-wicket haul in the Sydney Test or off-spinner Ashwin, who also bagged four at the SCG, the runs came at a price and Gavaskar said that bowling surely let the team down.
"I think if they had the bowling then it would have been a completely different story. But they did not have the bowling. And even granted the pitches were very good for batting, it just wasn't penetrative enough and it didn't look as if they wanted to take 20 wickets.
"In fact if you have a look at the entire scenario of the four Test matches and if I remember correctly then not once did they dismiss the entire Australian team in any of the innings. That exactly tells you a story in itself, doesn't it," the cricketer-turned-analyst said.
'To score almost 700 runs in a four-Test series is never easy'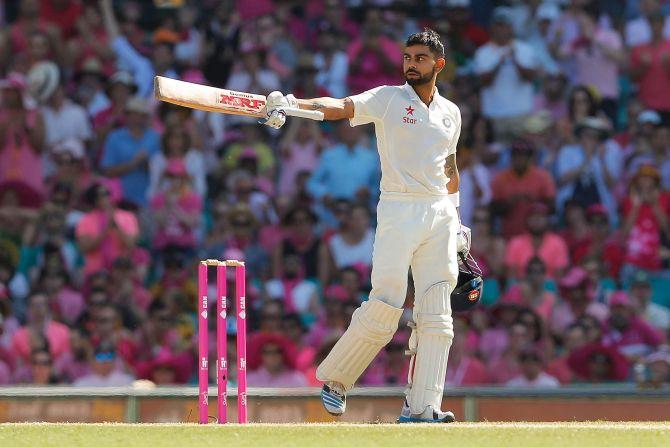 Virat Kohli. Photograph: Brendon Thorne/Getty Images
But the Indian batting was a stark contrast to the bowling unit as the visitors scored plenty of runs on Australian pitches with Virat Kohli q(692 runs) leading the way.
"I think that this is going to be a truly formidable unit in the future and people will go miles to see this unit. Because this batting unit has got everything. It's got copybook cricket, it's got some extraordinary shot-making ability and it is a team which is a very athletic unit.
"They run very well between the wickets, they will give a lot of pleasure to lot of people over the next few years if they maintain their form and more important if they maintain their fitness and enthusiasm," said the former India opener.
Gavaskar said that he loves Kohli the batsman and Kohli the leader.
"As far as his batting is considered, I mean he was extraordinary. To score almost 700 runs in a four-Test series is never easy. He had four hundreds to boast and every single time he came out to bat it seemed he was going to score a hundred. It was such a comforting thought to see him come out to bat because the way he came out to bat and the confidence he showed from the first ball, it really was a sight to see," he said.
'Kohli had learnt from that Adelaide mistake'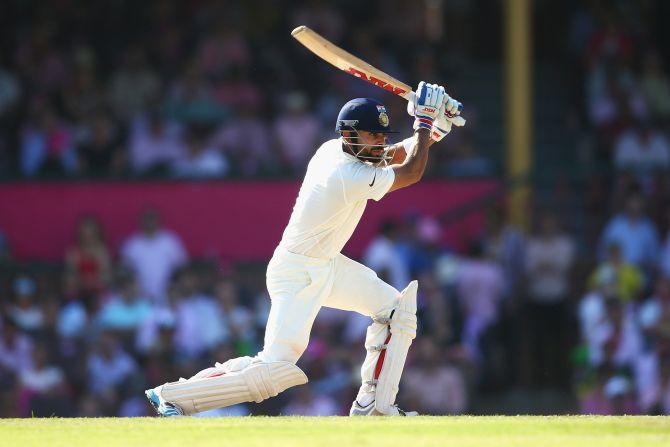 Virat Kohli. Photograph: Cameron Spencer/Getty Images
"As far as his captaincy is concerned, what he showed in Sydney is that he had learnt from the Adelaide Test. In the Adelaide Test they went for a win when it would have been more practical after the loss of Wriddhiman Saha's wicket to try and play sensibly. To try and keep victory in sight at the same time if victory was not possible then try and save the game like they did here in Sydney.
"He had learnt from that Adelaide mistake, if I might call it a mistake. Nothing is wrong, you are talking about a country's Test record and losing a Test does nothing to the country. Romantics might say that you went down fighting, but you went down in the first Test. If the same application had been shown in Adelaide then you would have come to Sydney with 1-0 down and with a chance to level the series."