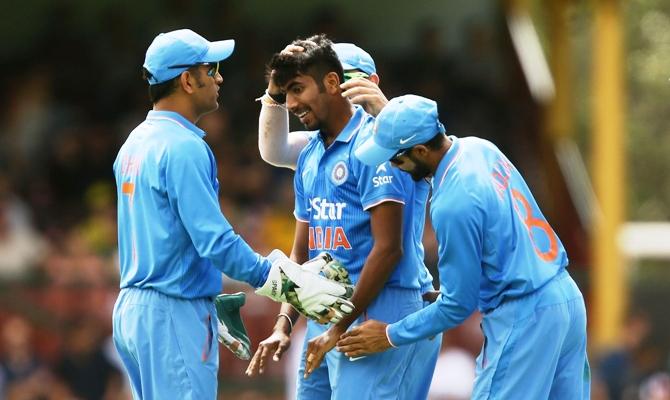 IMAGE: India captain MS Dhoni congratulates Jasprit Bumrah for taking a wicket. Photograph: Matt King/Getty Images
Indian limited overs captain MS Dhoni has said that in T20 cricket he allows his bowlers to set the field.
"I tell the bowlers, especially in this format, that only you know about the ball you are set to bowl and accordingly you should set the field," explained Dhoni.
According to the 34-year-old this helps the bowler's confidence, in a format that's not usually kind to the tribe.
"It's very difficult to instruct them before every ball. You have to trust them and I give them the liberty," said Dhoni
"If he (bowler) is going to try some variations he needs to set the field accordingly. You have to bluff the batsmen in this format constantly," he added.