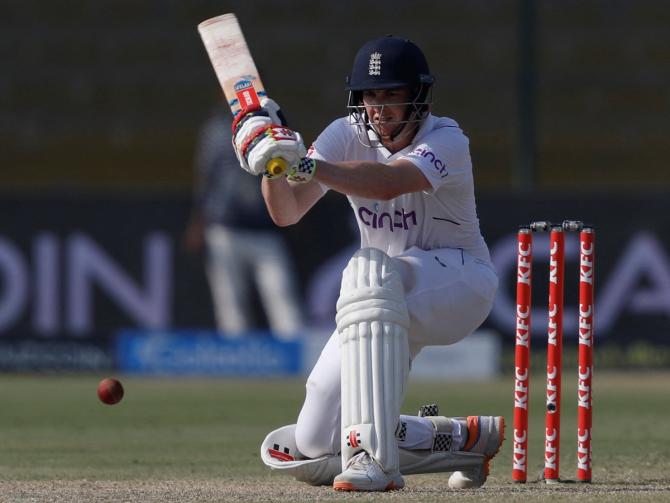 England's aggressive batter Harry Brook is ready to perform at the biggest stage in his young career and has already set his sights on leaving a mark in his maiden Ashes series.
"It is definitely a dream come true to be involved in my first Ashes. I was growing up watching the very best players from England and Australia facing each other," said 24-year-old Brook.
"Obviously the 2005 Ashes was a big one. I can always remember the over (Andrew) Flintoff bowled to (Ricky) Ponting and KP (Kevin Pietersen) smacking it everywhere against (Shane) Warne and (Glenn) McGrath, those boys."
"They were my earliest memories. I am going to go out there and play the way I have done in the last 12 months. I hope that's enough to inspire a few too," he concluded.
The aggressive batter is targetting Australian off-spinner Nathan Lyon come Friday, in the series opener at Edgbaston.
Lyon finished the last cycle of the World Test Championship in 2021-23 as its leading wicket-taker with 88 scalps, but Brook in undeterred.
"If he bowls a good ball then I am going to respect it. But other than that, I am going to try and take him on. He could get a lot of wickets, but hopefully, we are going to hit him for a lot of runs," said Brook as quoted by ICC.
"I would like to think I am a player who can find gaps and hit different gaps, I try and play all around the wicket. I will see whatever field he has; I am sure they will probably start with everybody up and we will go from there," he added.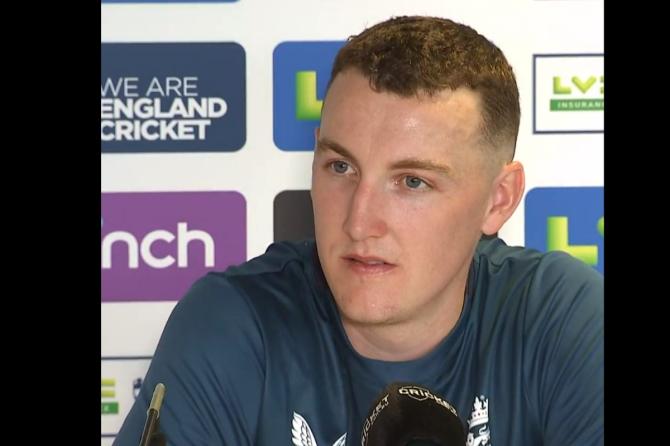 A big-ticket buy for SunRisers Hyderabad in the Indian Premier League 2023 auction -- a $1.62 million price tag -- Brook has hit four centuries and three fifties and averages 81.80 in just seven Tests.
"I probably was not thinking I was going to have that start, but I would take it every day of the week. It has been a whirlwind six months really, the best winter I could have ever asked for and long may it continue," he said.
"I am, looking forward to the Ashes. Australia is one of the best teams in the world off the back of a World Test Championship win, and I have always wanted to play against the best players in the world and see how good I really am."
"I am looking forward to facing those boys and challenging myself against them and whatever plans they have against me," he concluded.
Despite a lacklustre showing in IPL 2023 -- he scored a total of 190 runs from 11 innings at an average of 21 and a strike rate of 123 -- Brook is not perturbed.
"It is a different format, different environment. I have said plenty of times that this environment is the best I have been in and I am going to go out there and be fearless," he concluded.