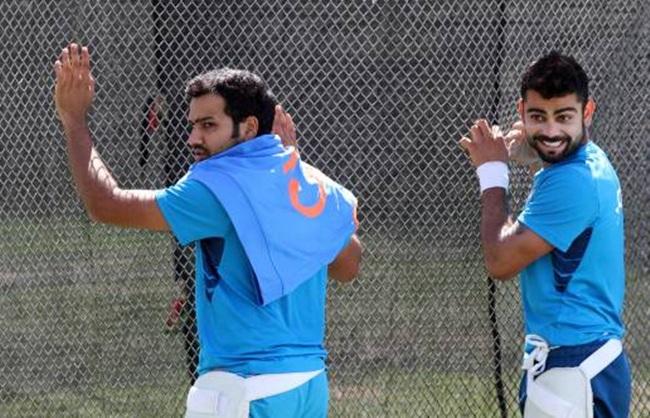 Rohit Sharma, left, and Virat Kohli during a practice session at the Eden Park Stadium in Auckland, New Zealand, on March 13, 2015. India will play against Zimbabwe on March 14. Photograph: Vipin Pawar/Solaris Images
Having reached the quarter-finals with one commanding performance after another, defending champions India will be aiming to finish their group league engagements with a flourish when they take on Zimbabwe in an ICC Cricket World Cup match in Auckland on Saturday.
World Cup, India v Zimbabwe: How the teams stack up
India are currently on a roll in the tournament, having practically crushed most of their opposition, save the West Indies, which at the most gave them a scare during the group league game at the WACA in Perth.
- VOTE: Who will win the 2015 World Cup?
- Don't Miss! The Rediff Cricket Show
- The World Cup, as never before on Rediff.com
The match against Zimbabwe is an inconsequential affair in terms of statistics but a chance to complete an all-win record is something that the 'Men in Blue' would like to take with them before the business end of the global event starts.
Momentum is key in any tournament and there can't be better practice than match-practice when they get down at Eden Park against a Zimbabwean side that is second last in the table with a solitary win in five games.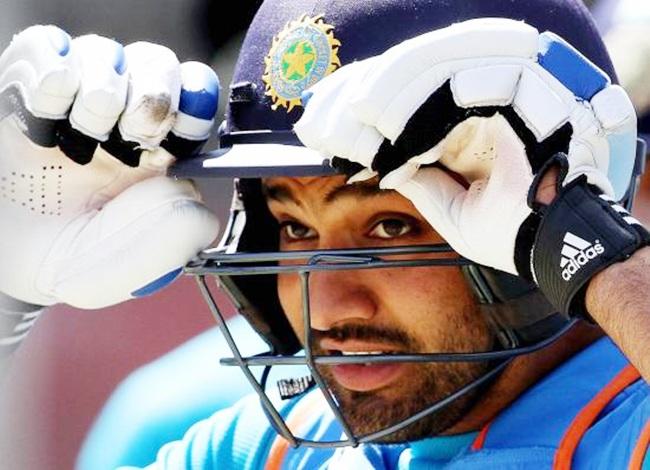 Rohit Sharma during Friday's practice session at the Eden Park Stadium. Photograph: Vipin Pawar/Solaris Images
It has been a terrific turnaround for Mahendra Singh Dhoni and his boys as no one gave the team an outside chance of title defence after their indifferent show in the Test series against Australia followed by a poor performance in the ODI Tri-series.
But in the past four weeks, tables have turned for Dhoni and Co, as they produced one superlative performance after another. So much so that all the experts are now considering India as one of the title contenders in the tournament.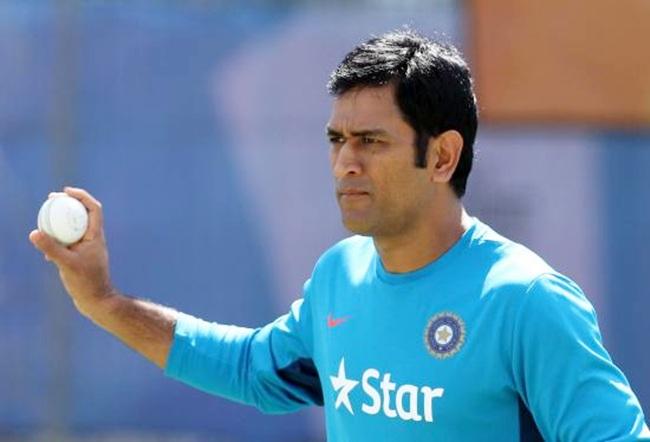 India captain Mahendra Singh Dhoni during the practice session at the Eden Park Stadium. Photograph: Vipin Pawar/Solaris Images
Such has been India's domination in the tournament that Dhoni's boys have eclipsed the India record by winning nine straight games in the World Cup, including four matches in the previous edition.
So one can't think of a more convenient opposition to make it a 'Perfect 10', which will be an excellent boost before the quarter-final starts.
For India, the going is perfect in the tournament as it is difficult to find loopholes in their effort throughout the past one month.
The batting has been rock solid with all the top seven getting some runs under their belt but the story of the tournament so far has been their bowling.
Considering that pitches prepared in Australia and New Zealand for this edition has been primarily batting tracks with good bounce, the Indian bowling unit has got all 50 opposition wickets in five matches. The Indian bowlers have executed their skipper's plans to perfection and their consistency is seen to be believed.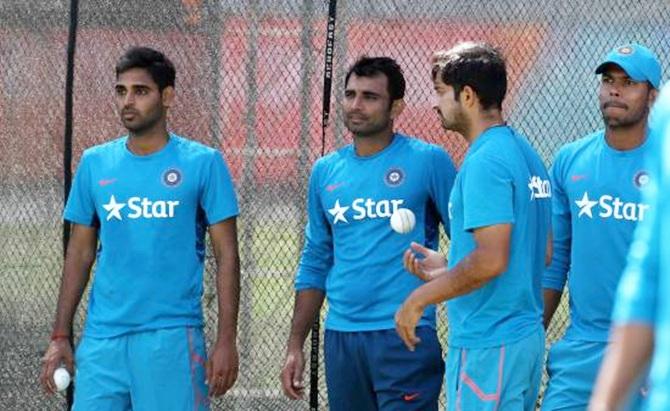 From left, Bhuvneshwar Kumar, Mohammed Shami Mohit Sharma and Umesh Yadav during the practice session. Photograph: Vipin Pawar/Solaris Images
The likes of Mohammmed Shami, Ravichandran Ashwin, Mohit Sharma have hardly taken their foot off the pedal against good teams like Pakistan, South Africa and West Indies while UAE, Ireland found it difficult to counter the versatility of the attack.
Shami with 12 wickets has been the pick of Indian bowlers but there could be a healthy debate as to who has had more impact on the opposition --- Shami or Ashwin.
In terms of wickets, Ashwin with 11 scalps to his credit is not far behind but what has been impressive about the Tamil Nadu bowler is his ability to put relentless pressure on the batsman.
Just like Indian batsmen had one pressure day in the group stages against West Indies where their top order stuttered, the Indian bowlers did face some questions asked by William Porterfield and Niall O'Brien in their match against Ireland, but it was Ashwin who had answered all queries.
Along with Shami and Ashwin, Mohit's role has been fantastic. He comes in as the third pacer, bowls to one particular channel and can also work up brisk pace in the early 140 kmph.
It's been like Dhoni is running a computer program where everything is planned and executed with precision.
Even Umesh Yadav and Ravindra Jadeja, the two low key performers in the bowling unit have more or less done their job with utmost sincerity.
The fielding also has been excellent in the tournament with some fantastic run-outs being effected by the Indians. The catching has been safe if not spectacular.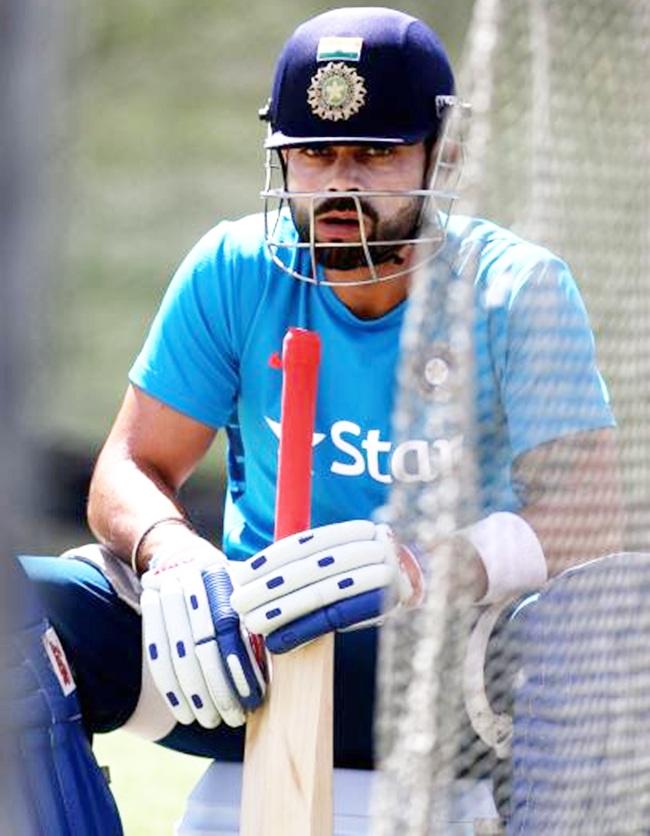 India's Virat Kohli sits during the practice session at the Eden Park Stadium. Photograph: Vipin Pawar/Solaris Images
India's most assured area is batting and it has not let the team down one bit. Shikhar Dhawan's ability to rise to the occasion, especially during ICC tournaments have come to the fore once again as he now has 333 runs at an average of 66.60 and a strike rate of close to 100 (98.50). He is only third in highest run getters list with Kumar Sangakkara (496) and AB de Villiers (417 runs) ahead of him.
Zimbabwe throughout 90s was a team that was respected by the opponents. There were players like Flower brothers Grant and Andy, Neil Johnson, Murray Goodwin, Heath Streak who on their day could have given any team a run for their money.
It's no longer the same for Zimbabwe cricket, which has been mired in controversies related to corruption in recent times.
With regular captain Elton Chigumbura injured, Brendan Taylor will be leading the side in his absence.
It is not expected that they will pose any threat to India but if they can provide a decent fight, it will only hold them in good stead as there are hard days to come for the Associate nations.
So expect another walk in the park for India on Saturday.
Match Starts: 6: 30 (IST)
Are you watching the World Cup? Please share your videos, photos and comments here